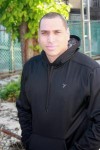 Want to experience a difference in your physique, confidence and state of mind in just 5 weeks? 1 Key 2 Life Fitness classes are the affordable and effective alternative to all the expensive personal training in NYC. Classes start April 30th and are all 5 weeks. You have the option of choosing either the 2-day a week class for a total of 10 classes for $105. Or choose unlimited classes (4 classes a week) for $175.
1 Key 2 Life bootcamps are not typical classes where an instructor has large groups performing regiments of calorie burning movements that just exhaust you. 1 Key 2 Life's classes offer a personable environment lead by a personal trainer who will coach you through a total body conditioning workout that is designed to burn fat, improve overall conditioning and shape muscles.
Clients can engage in a wide variety of callisthenic, plyometric, and metabolic exercises for an intense 50-minute session either twice or up to 4 times each week. Classes are for all levels, so if you are a "seasoned vet" or new to exercise, all workouts are designed with progression and regression movements so each client gets the best workout possible. Clients will also receive a nutrition guide, which has information about types of foods you should or shouldn't eat so any fitness goal can be achieved faster.
Free Class for all new clients. Contact admin@1key2life.com to arrange your free class.
Please click on the links below for frequently ask questions or to reserve your spot.  
FAQ - http://www.1key2life.com/?page_id=634*
Locations and Reservations - http://www.1key2life.com/?page_id=643*
*you will be redirected to an off-site page for 1key2life
Please make us aware of any pre-existing injury or medical condition you might have. Depending on the type of injury or medical condition you have we might ask for clearance from your medical doctor before we allow you to workout.