October 19, 2014
By Lisa Snow, Personal Trainer
Fueling your workouts is a vital part of reaching your fitness goals. But many overworked New Yorkers barely have time to shop for healthy food, let alone cook it! Kale is a superfood in so many ways: it's . So when health articles advise you to eat "protein at every meal", trying kale is one great way to do that!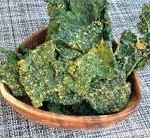 1) Kale chips – try NY Naturals (made right here in NYC!) or Rhythm Superfoods (all organic and based on seeds not nuts, so they're perfect for people with food allergies). Of course, if you're really adventurous, you can make your own, but many store-bought varieties are amazingly healthy.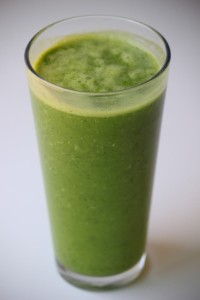 2) Green smoothies – people who've never tasted a green smoothie are usually very intimidated by the green color, but green smoothies don't taste like grass! Yes, they do have leafy green vegetables like kale, romaine lettuce, or spinach, but the main ingredient in any good smoothie is fruit. Bananas, apples, or pineapple make a green smoothie sweet and juicy. For a super creamy and nutritious smoothie, choose a cholesterol-free base like almond milk, coconut milk, or coconut water (not cow's milk).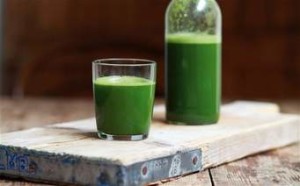 3) Fresh-squeezed veggie juice – while canned juice doesn't have much food value, fresh squeezed juice is a great source of vitamins, minerals, enzymes, and phytonutrients. You can choose a green colored juice (like a celery/cucumber/kale/apple blend) or one that's vibrantly orange. In juices that look orange, the main ingredient is carrots and perhaps apples, but they can hide some kale or other greens in it, too.
Why is kale the star of the vegetable kingdom? "It is also a good source of Dietary Fiber, Protein, Thiamin, Riboflavin, Folate, Iron, Magnesium and Phosphorus, and a very good source of Vitamin A, Vitamin C, Vitamin K, Vitamin B6, Calcium, Potassium, Copper and Manganese."