If you live or work in Astoria, Queens you will want to see the list of personal trainers in 11102, 11103, or 11105 shown here or enter another New York City zip code above to see a list of personal trainers training in your area.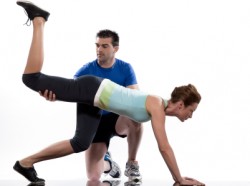 Here at NeighborhoodTrainers we understand your concern over costs of hiring a personal trainer. That is why we make it easy to search Astoria personal trainers using your zip code. You can search and view as many personal trainers as need be until you find someone that meets your needs and your budget.
The amount of money that will be spent for a personal trainer is not the same for every person since several factors contribute to the overall costs. Among the things that will affect the amount that is spent on a personal trainer includes the number of sessions and the length of them, the selected personal trainer, the type of training that you want and more.
With our service you can easily make comparisons and learn the costs of as few or as many different Astoria personal trainers as you would like. With our services you will get that peace of mind that makes the process so much easier, and nothing in this world Is better than this. You aren't going to pay more than what you can afford when you put our services to work for you.
Always look for an experienced personal trainer, as well as someone that makes you comfortable and content with their services. Although a personal trainer is a wonderful thing to have this is true only when the right trainer is chosen. But again you've already made the first step in finding a great personal trainer by visiting us here at neighborhoodtrainers.com.
No matter what your budget may be we can help you find an amazing personal trainer who will meet all of your needs and more. There is a personal trainer out there for everyone, no matter what your needs may be. Do not delay finding a great personal trainer and start searching today!