Check out the list of personal trainers in zip code 11209 or enter your NYC zip code above to see a list of personal trainers available in the Bay Ridge, Brooklyn area.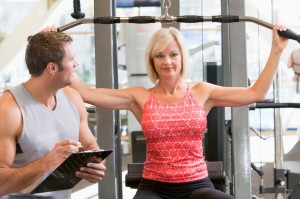 Finding a trainer in Bay Ridge
The best way to stick to your commitment with a Bay Ridge personal trainer is to have one that is as convenient to your life as possible. Convenience has a way of preventing excuses. You can find apersonal trainer easily using the zip code search feature on neighborhoodtrainer.com. This site is ideal for finding a qualified trainer that is the right match for your goals and personality.
"…easy to use, comprehensive and helpful because of the ability to search based on very specific criteria."
The most common mistake
The most common mistake people make in selecting a personal trainer is they sign up with one that their friends have recommended. Personal recommendations are very valid, but you should invest more time in selecting a trainer that is suited to your personality, not your best friend's. Start by looking at the listings on neighborhoodtrainer.com for Bay Ridge personal trainers decide first what gender will work for you. Not every woman works well with another woman and not all men are comfortable with the learning process in front of another man, pick the trainer by who you know you can work best with. The next step is to read the trainer's profile on neighborhoodtrainer.com that will list their qualifications and availability. The profile is thorough and lists everything from years of experience to specialty areas and qualifications.
How to contact the trainer
Use of quick zip code search and learn who is in your neighborhood, click on the trainer you want to schedule an appointment with and you will see their online profile. Click on the link to contact the trainer and neighborhoodtrainer.com will provide you with an instant form to message them. You don't have to sign up for an account to send a message. Neighborhoodtrainer.com makes it easy for you to locate the right trainer to help you meet your goals. Visit neighborhoodtrainer.com and take the first step past excuses to achieving the fitness you want.