February 7, 2017
Open Space Is At A Premium At Personal Training Gyms
Keeping up relationships in business is of the utmost importance.  Every week I make a point to stop in to see some of the owners and managers of New York City's personal training gyms that welcome independent personal trainers.  While I don't make a point to chronicle each of my visits, last week was particularly interesting to me.  While I was returning home, and reflecting on the morning, I began to think about the unexpected theme that I realized was running amongst the studios.
I hadn't set out looking for any consistencies between the spaces.  Actually, what I admire most about New York City's independent personal training gyms is the uniqueness and diversity of each space.  Diversity, that is as it relates to equipment, atmosphere and other offerings.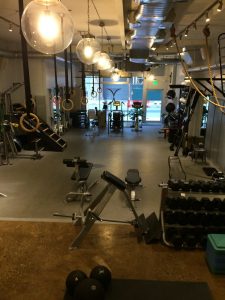 Usually my schedule is dictated by where I am parked or where my first appointment is going to be.  On this day, I was heading to 21st and 10th Avenue to visit a newly acquired space by the owners of Lift Gym.  The recently took over the space previously occupied by Culture.  I had the opportunity to meet Carol, who is managing the new location and overseeing the transition.  It's a nice, open ground floor space.  It is well equipped with a few pampering features that visitors who want a little extra luxury will appreciate.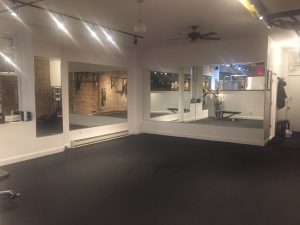 After I left Lift Chelsea, I headed over to see the renovations at the new Belleon Body.  This is Jeff Bell's third gym during his storied career as a New York City personal trainer, along with veteran trainer Carlos Leon.  For this one, they are working with another accomplished trainer, Mark Greenfield.  I had visited when they had just opened in mid-2016.  Since then, they had finished the lower level for boxing training and other activities.  They also removed a wall that divided the main level into two separate training areas, opening it to now have one grand area.  The potential for personal trainers and their clients is enormous, was my initial thought.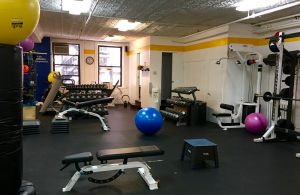 Just a quick walk around the corner and I was at my final stop, Progressive Personal Training, to see owner James Camastra.  It had been several years and two renovations since I had seen James, so I was very much looking forward to this visit.  From the moment I walked in I could see it was different.  Even the entrance had moved.  James had expanded the facility hundreds of square feet adding lots of floor space.  James also noted, that he hadn't bought a single additional piece of large equipment for the space.  It wasn't the way things were going.  He had plenty of new items, just not the large heavy space-sucking type.  He was using the open floor space for many exercises and even painted a ladder on the floor for speed and agility drills.
As I was heading back to my car and reflecting on James's comments and what I had seen at Belleon Body and Lift Chelsea, it hit me that all three gyms had this commonality in that they carved out a lot of open space with the purpose of keeping it empty to be used over and over in different capacities by personal trainers and their clients.  All of  It was so counter what you see in most gyms today. Many gyms are judged by how much equipment they have,  appear well equipped but not crowded and eliminating lines.  Therein lies one significant difference between a personal training gym and a membership driven gym.
Personal training gyms are such unique spaces.  The vast amounts of equipment that lines the walls and floors of their insides, can be used for multiple exercises and disciplines.  For gym owners to recognize this is such an advantage for personal trainers in New York City.  If you want to check out any of these places, give them a call and ask for the owners.  They are always happy to hear from personal trainers interested in their space.  If you want to see a full list of NYC personal training gyms, click here.