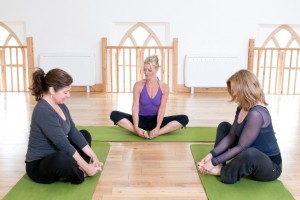 Finding a yoga instructor in New York City is no easy task. There are yoga studios in every neighborhood, as well as yoga instructors who travel throughout New York City to people's homes. Whether you live in Manhattan, Brooklyn, Queens, Staten Island, or the Bronx, NeighborhoodTrainer.com can help you find a NYC yoga instructor in your zip code.
NeighborhoodTrainer.com is a community listing of independent fitness professionals throughout New York City. Using the advanced search function, you can filter through the trainer profiles to find the right yoga instructor to meet your needs and goals.
Areas we service:
11201 11203 11204 11205 11206 11207 11208
11209 11210 11211 11212 11213 11214 11215
11216 11217 11218 11219 11220 11221 11222
11223 11224 11225 11226 11228 11229 11230
11231 11232 11233 11234 11235 11236 11237
11238 11239 11251
Brooklyn neighborhoods we service:
Bay Ridge? Bedford-Stuyvesant? Bensonhurst? Bath Beach? Boerum Hill? Borough Park?
Brighton Beach Brooklyn College? Brooklyn Heights? Brooklyn Navy Yard? Brower Park?
Bushwick? Canarsie? Carroll Gardens? Clinton Hill? Cobble Hill? Columbia Heights?
Coney Island? Crown Heights? Cypress Hills? Ditmas Park? Downtown Brooklyn? DUMBO?
Dyker Heights? East Flatbush? East New York? Flatbush? Flatlands? Fort Greene?
Fort Hamilton? Gowanus? Gravesend? Greenpoint? Greenwood ? Homecrest?
Industry City Bush Terminal? Jamaica Bay? Kensington? Kings Highway Kings Plaza
Madison? Manhattan Beach? Marine Park? Midwood? Mill Basin? Park Slope?
Parkville? Prospect Heights? Prospect Lefferts Gardens? Prospect Park South? Red Hook?
Sea Gate? Sheepshead Bay? Starrett City? Stuyvesant Heights? Sunset Park? Vanderveer?
Vinegar Hill? Weeksville? Williamsburg? Windsor Terrace? Prospect Park Brownsville?