If you live or work in the East Elmhurst area of Queens you will want to see the list of personal trainers in 11369, 11370 or 11371 shown here or enter another New York City zip code above to see a list of personal trainers training in your area.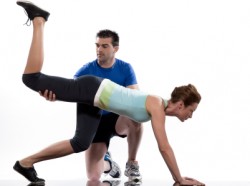 Myths of Personal trainers
Did you know that there are a lot of myths about personal trainers out there? It Is true, even if the things that you've heard are not. We are here to not only help you find the best East Elmhurst personal trainers that you can work with, we make it easy to discover the myths from the truths. Take a look at some of these common myths, debunked for you by neighborhoodtrainer.com. You may have heard them in the past!
Myth One: Trainers know Everything: They are very knowledgeable but they do not know it all and you should never assume that they do.
Myth Two: Trainers want you to hurt: If you hear this one just laugh it off. Trainers want to see you succeed they do not want to see you in pain. If you are getting too much out of the workout then you should always let them know. They can slow the pace down and prevent this. Do not think they want you to hurt because this is false!
Myth three: The Trainer will do it all: A trainer can only do so much for you and your fitness goals. It is up to you to do your part, too. It takes a team effort to really get the results. So, if you are not doing your part, do not get mad at the trainer when there are no results. But by all means do not believe the myth that simply hiring a trainer will change your life.
Myth Four: the fourth myth to make the list is that personal trainers are also nutritionists. They are not, unless they have gotten additional certifications in nutrition. It is true, however, they can offer tips and advice on your diet and the right things to eat but they are not dieticians, nutritionist, etc. and should not be confused as being so.