Enter your NYC zip code to see a list of Staten Island personal trainers in your area.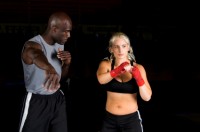 Finding a personal trainer in New York City is no easy task.  There are literally thousands of them throughout New York City.  Whether you live in Manhattan, Brooklyn, Queens, Staten Island, or the Bronx, NeighborhoodTrainer.com can help you find a NYC personal trainer in your zip code.
NeighborhoodTrainer.com is a community listing of personal trainers and other fitness professionals throughout New York City.  Using the advanced search function, you can filter through the trainer profiles to find the right personal trainer to meet your needs and goals.
Areas we service:
10301
10302
10303
10304
10305
10306
10307
10308
10309
10310
10312
10314
See All NYC Personal Trainer Pages By Zip Code