If you live or work in the Glendale area of Queens you will want to see the list of personal trainers in 11385 shown here or enter another New York City zip code above to see a list of personal trainers training in your area.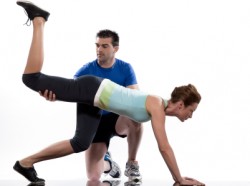 Why go Anywhere Else?
If you think that you cannot get a personal trainer, that they are available only in big cities, you are sadly mistaken. It is more than possible to find a local Glendale personal trainer and start getting your fitness on, and here at neighborhoodtrainer.com we have one goal , and that is to help you find that local trainer that you really want. Our service is so simple and easy to use. Just put in your zip code and in seconds you will have a list of the personal trainers near you. It doesn't get any easier than that! There are tons of great trainers right here in the neighborhood who can start training you now.
You are free to contact each and every name that you find on the list that you desire, and of course you are free to do your own research of them as well. Most people choose to compare three to four personal trainers. With this you can be sure that you get the best match to your needs along with the price that you want to pay. Our service aims to connect everyone to the perfect person to help them get fit, healthy and in shape without all of the hassles.
You can find a personal trainer right down the road so you're always close by. And, you may even find personal trainers that will come to your location if this is something that you are interested in. you never know what you can find until you look. Go ahead and enter the zip code that you are searching for and see for yourself just how great our service really is. Hiring a personal trainer has never been easier, so do not miss out on the chance to turn your life around.