If you live or work in the Long Island City area of Queens you will want to see the list of personal trainers in 11101, 11102, 11103, 11104, 11105, 11106 or 11109 shown here or enter another New York City zip code above to see a list of personal trainers training in your area.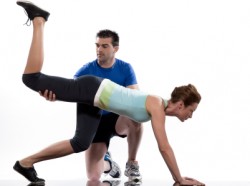 Tips for Hiring a Long Island City Personal trainer
NeighborhoodTrainers understands the difficulties that many face when searching for a personal trainer. We've made the process much easier by offering an easily searchable database of personal trainers in the area. Simply enter the zip code and we'll take care of the rest. It doesn't get any easier than this!
We'd also like to give you a few tips to use when you're looking for your personal trainer. These tips can help you get a great deal and the trainer that you really want.
Compare
You want to compare a minimum of three personal trainers before making your selection. Take a look at the services they offer, their costs and of course your impressions of them. This will result in the best personal trainer being selected.
Ask for a Freebie
Many personal trainers will offer you a free class pass or a free session so you can determine if the two of you are compatible. Take advantage of those who offer this awesome deal.
Is there a Refund Policy?
Does the Long Island City personal trainer that you want to hire have a refund policy? It is always good to know what this is and what you are getting into before you sign on the dotted line. Read the contract carefully, and if the refund policy is not included in this information inquire of it.
What is the Reputation?
A personal trainer that has a good reputation is always a must. If others speak highly of the trainer then there is a good chance there is a reason for this. Always look for trainers that you have heard of or that come recommended by others.
Use these tips and the tools here on neighborhoodtrainers.com to find an awesome personal trainer that won't let you down.