Return to Midtown West personal training gyms
Return to NYC personal training gyms A-Z

MID CITY GYM and TANNING
If you're not bringing your private clients to train at Mid City Gym and Tanning, you're missing out on the city's best kept secret!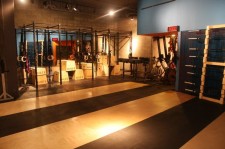 Benefits of training clients at Mid City Gym
* Very reasonable rates for Trainer co-pays and membership rates for your clients!
* Convenient Location.
Times Square – 345 West 42nd Street between 8th & 9th Avenues
                             212 757-0850
Hell's Kitchen – 244 West 49th Street between 8th Avenue & B'way
                             212 582-8924
Our locations are near all major subway and bus lines, and near the Port Authority.
* Expand your market area to Manhattan's busiest area.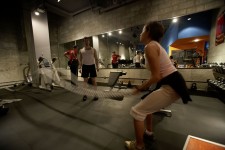 Unique Equipment at our 42nd Street Location
* Battling Ropes
* Full spectrum of KettleBells
* Large Stretching and Open Areas
* Medicine Balls, Slam Balls, Dynamax Balls, and Stability Balls
* Rubber Tubing with plenty of attachment points
* TRX
* Bumper Plates
* Strong Man Logs
* Heavy bag
* Plyo Boxes
* Land Mine Rotational Core Trainer
* Fat Grip shot loaded DBs and BBs
* Plus a gym full of standard free weights, strength, and cardio equipment!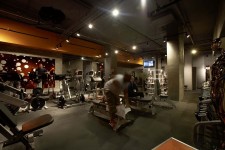 About our Gyms
Our original 49th Street Gym is the longest running gym in the country – 50 years strong! It has a great neighborhood feel, and friendly staff.
Our new 42nd Street location has a more modern atmosphere, and is becoming quite popular with the area's top trainers.
Our Rates
Our rates are very reasonable for outside independent trainers. We offer by the session, package or monthly "Rent" (call for price). Towel service, locker rental, and tanning are all additional but very affordable. We also offer discounted rates for your clients – membership is only $19.99/month. *Small enrollment fee applies.
So come down and check us out, call us at 212 757-0850, or visit us at www.midcitygym.com.
"As an independent personal trainer, this is the gym I train my clients.  It has everything I need to provide my clients with a great workout, and all the amenities my clients need to keep coming back.
There is a great open area for CrossFit type workouts and body weight exercises for those that don't need to lift heavy weights.  
The staff is always friendly, making it feel like neighborhood gym.  
I'm happy to use this facility for my business."- Evan S.
"I highly recommend Mid city gym on 345 w, 42 st . It is by far the best gym I have ever been to with a more than friendly and helpful staff  good prices , Very knowledgeable willing to help out and give a "spot " when needed . Furthermore It's never overcrowded like the over over priced gym's like equinox golds .. ect …..  This is My number 1 choice for fitness and tanning – They have great tanning beds !"-Justin R.
"MID CITY GYM is all the gym I need.  I don't do classes.  I don't cruise steam rooms.  Good thing, because this place has neither.  What it does have is:
Plenty of cardio equipment.  
Lots of free weights and machines.
Ample areas to stretch out.
A great shake bar with reasonable prices.
An extremely convenient location on 42nd.
The best membership rates in the neighborhood (this place is a steal!)  Tanning (for when I get pale in the winter)
and Best of all, the friendliest staff around."- Bobby M.
Call us to arrange a tour and/or trial of our facility.
Hope to see you at the gym!
Vince