If you live or work in Jamaica Hills, Queens you will want to see the list of personal trainers in 11432 shown here or enter another New York City zip code above to see a list of personal trainers available in your area.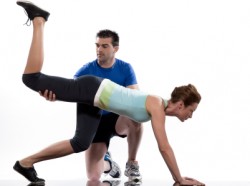 Personal trainers are one of the best ways to get yourself in shape and help you realize your goals of an ideal weight or fitness level. Despite this, finding reliable personal trainers that will help tailor a program to you is hard to come by, especially in Jamaica Hills. Here at neighborhoodtrainer.com, it is our goal to ensure that everyone is able to find a personal trainer in Jamaica Hills with ease, allowing everyone the chance to reach their goals. So why invest in a personal trainer instead of going to the gym? Read on!
Understanding Queens and the surrounding areas and neighborhoods, these Neighborhood Trainers are professionals that are able to tailor a workout to your lifestyle and needs. This is because personal trainers with this organization take the time to get to know clients personally, taking their diets and lives into consideration as well as their ultimate goals so that they will be able to understand what will best help a client in the long run. Along these same lines, Neighborhood Trainers provide motivation to their clients; in tailoring each workout to their clients individually, they are also able to dedicate more time to each person on their roster as opposed to a gym that will simply have you using the same programs as everyone else. Having someone that cares about you through this process of working out and trying to get to your best health is essential to weight loss success; getting a personal trainer in Jamaica Hills is one of the best decisions you can make for your own health; learn to explore the Queens area around you, develop effective workouts for your body, work on your diet plan, and keep a personal relationship with someone that wants to help you succeed.