If you live or work in Little Neck, Queens you will want to see the list of personal trainers in 11362 or 11363 shown here or enter another New York City zip code above to see a list of personal trainers available in your area.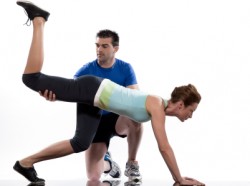 Picking the best personal trainer in Little Neck from the NeighborhoodTrainer community may be difficult; with so many trainers to browse through, it may seem overwhelming to try and choose which person will be right for you. However, picking a personal trainer is probably the easiest thing in the world to do. Read on to see how to find the best personal trainer to fit you!
First and foremost, you must consider what you want out of your personal trainer. Are you looking for someone that will help you build muscle, or simply lose weight? Are you focusing on bettering your health overall? These sorts of questions are important to ask before you go into this process because it will help you weed out the excellent trainers that may not quite fit what you are looking for.
Next, it is important to be able to see yourself having a personal relationship with this person. Are they militaristic, or are they supportive and kind? What sort of training and education do they have? What sort of workouts do they teach? All of this information is readily available on the Little Neck personal trainers' profile pages, and this will help you narrow down your search into the people that will best serve you. The importance of finding a personal trainer that you mesh with must be underlined in your search because you are making a personal and financial commitment to them. With so much riding on this, you deserve to find the best person possible to train you and support you along the way.
Once you've narrowed your search down this far, figure out which personal trainer is right for you by either doing trial appointments with the ones you've listed, or by seeing which one you can financially afford. Personal trainers vary in cost, and so if money is an issue for you then it is best to ensure that you are getting the most for your money.