January 13, 2017
Am I better off getting my exercise program from a personal trainer or should I just buy a magazine and follow their recommendations?
Every year at this time, millions of people get the fitness bug. They want to either lose some weight, gain some muscle, eat better, become more flexible, release some stress, or some combination of these. For many, this can feel like a now or never time to begin the hard work associated with the goal. The problem that comes up first is a lack of knowing what to do, what to start and where to do it. Health and Wellness is a multi-billion dollar industry. The first place the majority of people go is to join a gym. They also pick up the latest issue of a men's fitness publication and try to follow the workouts from a given article. Is this the smartest route or should you look at getting a personalized workout from a personal trainer and work with them to progress through it.
Let's look here first…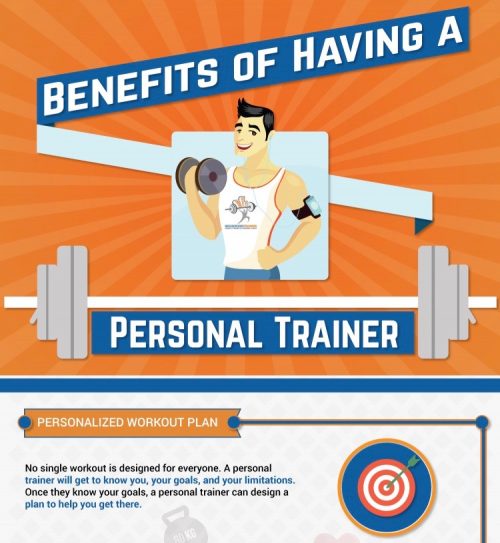 The magazine. It's rare to find an adult male of any age who has never flipped through an issue of Men's Health. They are full of great information for men. Every month you can find an article for Rock Hard Abs, Bigger Arms,  or Tree Trunk Legs. These are programs that have worked for certain people and in many cases the programs can appeal to the masses. Often, these programs are designed by a personal trainer or exercise physiologist.
If you follow the programs as described, you may achieve great results. Maybe not as nice as the model in the photos, but results to appreciate. However, not everyone is cut out to follow a magazine article workout. Remember I said that many people who start to exercise at this time of year are in do or die mode?  They probably haven't seen the inside of a gym in years. Or maybe ever. Sure, the cost is right, but they may be one repetition away from injury or giving up.
A better alternative
Personalized workouts from a personal trainer. Over the past decade, personal training has become much more mainstream than previously. It had been a luxury for the rich and famous. Now people young and old work with personal trainers Upper East Side.   No doubt, working with a trainer is more costly than an issue of a magazine, but so much is to be gained by going the extra mile.
When you follow the magazine program, no one is there to guide and motivate you through the workout. You may ask yourself, "Am I doing this right?" But no one is there to answer. Just like the lonesome tree falling in the woods. No one hears it.
Second, when people exercise they want to reach their goals as quickly as possible. No one says, "I can wait until tomorrow to look and feel better." They want to feel and look better YESTERDAY. Finding an Upper East Side personal trainer to train with means you can achieve your goals in a more efficient manner. Personal trainers know how to modify the workout to help facilitate your progress and bring you closer to your goals. That is the power of personalization.
Without question, there are people who will swear by the workout they followed in the magazine, but it takes a special diligence and focus to follow a program alone for several weeks or months on the way to results. For many, the partnership they form with their trainer is paramount to success.
Click here for more reasons why people choose to hire a personal trainer