Let New Clients Find You
24/7 marketing of your fully searchable profile
Search-engine optimized and social media friendly
Highlight your talents as a fitness professional to corporations and residents in the New York area.
Got Questions?
Call us at (646) 924-6216
Benefits of listing on Neighborhood Trainers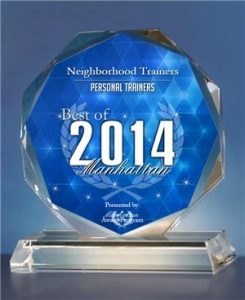 Less travel time, more training time– Select the zip codes you work in. Find clients close together by defining your work area. Travelling from the east side to the west side or uptown to downtown takes away a lot of time you could be working with clients making money.

Advertise to larger audience– Your business will be on view 24/7 to: employees in some of the largest corporations, residents of buildings with gyms, and other targeted populations. While you are sleeping, eating, or training a client, people can find out about you.
No referrals fees for new clients or charges for leads– 100% of the money you make is the money you keep. Gain one new client or 100. It's all yours.
Social Media Friendly– Everyone can share your profile with one button clicks for Facebook, Google +1, and Twitter.

No technical set up– Registration can be done in a matter of minutes. Personalize your profile by adding your services and qualifications at the click of a mouse. Upload a picture, logo, or video, with ease as well.

Train those who you match best with– People looking for your skill set will be able to find you. Success stories build referrals
Personalized, professional profile– with a personalized url to show off your talents. www.yourname.neighborhoodtrainer.com. Add a picture, logo, and a sample video Don't let a business card on a corkboard be your only form of advertising.
Business email address– yourname@neighborhoodtrainer.com Let people know you are a fitness professional. No more asking people to contact you at a personal, gmail, hotmail, or yahoo account.*
Easy return on investment– Make back your annual cost in as little as 1-2 sessions- A whole year's listing paid for in half a morning. *Based your training rates and the plan chosen.
Tax deductible- This is a business expense for tax purposes
*upon request