March 28, 2017
Creating Your Wellness Wishlist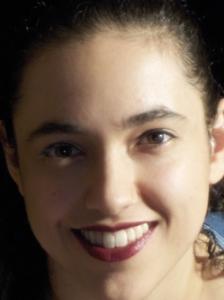 By Lisa Snow, Personal Trainer
When most clients come to a personal trainer, they have a numerical goal.
For example, "I want to be able to jog a mile on the treadmill," "I want to work my way up to 5 pushups without stopping," or "I want to lose 60 pounds this year."
While these are admirable things to strive for, there's no real emotion or meaning here.  Instead of or in addition to number-based goals like this, I always encourage clients to imagine what they want to be able to OUTSIDE the gym or the scale.
If you were in great shape, would you…
spend more time hanging out with friends? Go dancing more often? Start wearing your favorite clothes again? Have the confidence to interview for a new job? Do more cool stuff with your kids? Think through this carefully and share your list with your trainer and/or a friend.
Is there any way you could start doing these things right now, while working toward your fitness goals?
Instead of waiting until AFTER you lose the weight or reach the goals?  If you could do some of the things you want to do NOW, how much more inspired would you be to keep up with your weekly workout?
Accepting exactly where you are and striving to be better are not opposites; they go hand and hand. Having a wellness wishlist of real life things you want to be able to do will keep you going strong much longer than any rah-rah motivation ever could.
ACE & NSCA Certified Personal Trainer
President
On the Mend Customized Fitness and Massage