December 14, 2014
By Leo Pinto, Personal Trainer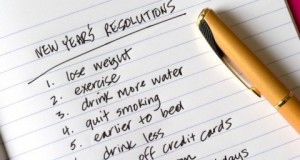 Welcome to the Holiday season! With the closing of the calendar year approaching it's common to see that the number of visits and check ins in health clubs skyrocket. The cardiovascular area is packed, classes are full, the locker rooms are messy and you always have to wait your turn if you are in the machines/free weights area.
A lot of this hype is due to the "New Year's Resolution" crowd. The "crowd" is not permanent. The crowd has a life span of 2 or 3 months for the most part. Because of a series of different factors, new members will stop coming as often shortly after they purchase their membership, some of them will drop their membership all together even before the 90 day mark.
This phenomena happens every year.
Whether your goal is to lose " the last 10 lbs", get a six pack by summer time, add muscle mass, run a marathon etc – there are a few key things about keeping the fire up and make your resolutions last until your final goals are accomplished.
Below, I share some  elements that will help you follow through with some of  your own  New Year's Fitness Resolutions:
– Set up realistic/attainable and specific goals – Have a long term goal then break it down in to smaller goals.
– Hire a good professional -if you don't know where to start or what to do, you will need help. Base your decision to hire a decent  professional with a good reputation, deep knowledge and solid client success rate (try to stay away from " great deals" and remember that looks can be deceitful – awesome looking trainers are not necessarily awesome trainers).
– Visualization – Picture the final goal in your mind.
– Measure your progress – Assess and reassess your progress in a regular basis – keep good records of your journey.
– Make it a big deal – Tell people, post your successes in social media, get your friends  involved, stimulate healthy competition among them
– Celebrate – reward yourself for surpassing your goals, for achieving bench marks.
I hope this was helpful, if you need more fitness tips and support please don't hesitate to contact me at Leoresultsfitness.com. Happy Holidays and stay fit.