January 6, 2021
Some people have gym memberships because, with it, they get to access all the gym equipment there is in the establishment. However, to make the most out of it, you also need to dedicate your time, effort, and money. A great alternative to a gym membership is working out at home because, in this manner, you no longer have to pay for a membership.
Rest assured that there are several routines that you can explore at home to strengthen and build your muscles even without the use of fancy workout equipment. But keep in mind that in doing so, you need to be aware of some of the most common workout mistakes such as those listed below when you perform your routines at home.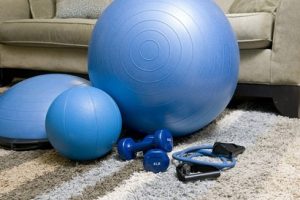 Wearing the Wrong Gear
One of the most common mistakes that you need to avoid when you are working out at home is wearing the wrong gear. Most people think that since they are not leaving the house and going to the gym, they can exercise even while wearing their pajamas. However, the truth is that in performing a home workout, you still need to dress appropriately, wearing clothes and shoes that fit comfortably. This will reduce the likelihood for you to experience any injuries while exercising such as a twisted ankle or a sore back. You can even wear compression garments or brace for added protection.
Lack of Fuel and Hydration
Another common mistake that you need to avoid if you are committed to working out at home is not fueling or hydrating your body properly. Thus, ensure that you have ample pre and post-workout snacks to keep your body energized. Before you exercise, having a serving of a protein powder smoothie or fresh fruit can already go a long way. After you exercise, a serving of nuts and dried fruits will also prove to be beneficial.
You also need to drink lots of water to keep you hydrated. When you intend to lose weight, this is necessary because drinking too little water can make it more difficult for you to achieve your goal. While the recommended amount of water is at least eight glasses a day, you may need to take in more depending on your size and metabolism, as well as the amount of fluid that you sweat out.
No Recovery Time
Regardless of whether you work out at home or not, make sure that you have ample recovery time. This means that you need to take a day off from strenuous exercising or weightlifting. In this case, what you can do is to alternately perform cardio exercises and weightlifting to ensure that your body gets its much-needed break. In this way, you will be able to maximize the benefit that you can get from having a physical activity daily rather than otherwise.
Routine Consistency
You should also consider revamping your workout routine from time to time. Doing the same workout routine every day is not only ineffective, but it can also be boring, making you disengaged from exercising. On the other hand, when you change your exercise plan from time to time, you will be able to keep things more interesting, even if you are working out from home. The great part is that in doing so, you will even optimize your results as different parts of your body are targeted. Just keep in mind to give each of your muscle groups a chance to recover before you repeat the same workout session.
Improper Lifting
When you exercise in the gym, several people will be able to help you when it comes to weightlifting. For instance, you can ask help from a gym coach or other gym-goers. On the other hand, when you exercise at home, you only have yourself to depend on when it comes to lifting, which is why you need to take the extra precaution to ensure that you do it properly. In this case, you need to make sure that you are not lifting too heavy or too light, but just right.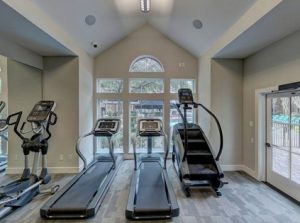 Even if you work out at home, make sure that you are dressed for it. Apart from this, you should also ensure that you are fueled and hydrated sufficiently because, in this way, you will be able to perform your exercise routine better. You should also allow for recovery time or spice up your routine as necessary for it to be more effective. All these are geared towards ensuring that you get the most out of your workout routine even if you perform it at home.