January 10, 2013

Core Fitness
12 East 86th Street
New York, NY 10028
(917) 293-9241
On a recent overcast afternoon I found my way to the Upper East Side to visit Core Fitness, one of the oldest private training gyms in the city.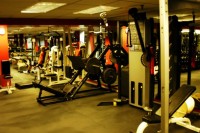 Core, in a fantastic location at 86th Street and Fifth Avenue, has been a staple of the neighborhood for seventeen years. Owners Michael and Denise Margulies usually share the space with between twenty and thirty private trainers. Michael calls the studio a "haven for trainers," who are charged only a small fee for each session and can access the studio twenty-four hours a day, giving them a high degree of flexibility in their schedules.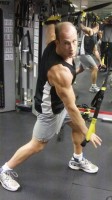 Michael has been a trainer himself for over twenty years and his enthusiasm for his work comes through when he talks. "I'll always be a trainer," he says. "I'm not someone who wants to do it for a few years and move onto something else—this is my life." The same can be said for his wife Denise, who combines her experience as a trainer and an elite runner to offer coaching for races and marathons and running clinics in Central Park.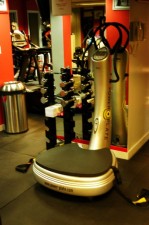 Core offers unique features such as a deep muscle stimulator (DMS) by the stretching table and a boxing/mixed martial arts area, and it was one of the first in the city to offer a Power Plate—a machine with a vibrating plate that causes involuntary muscle contractions thirty or sixty times per second. There is also an ample collection of cardio equipment, kettle bells, weights, machines, and TRX in full supply, and it's nice that their smith machine allows for horizontal movement. As one would expect from such a thorough studio, a clean locker room area and towel service are offered.
Core's is the essence of a neighborhood gym, and its clientele reflects the neighborhood it's in. There have been a number of impressive names passing through their doors, including well-known actors and Olympic caliber athletes, but mostly these are people who are just looking to get into shape.
Anyone looking for an experienced trainer or a running coach would do well here. And with its prime Upper East Side location, the array of services and equipment, the unique focus on running, and its proximity to Central Park, any trainer with private clients in this neighborhood would find this an effective and welcoming space to work. The warmth and passion Michael and Denise bring to their family-run business makes Core a welcoming and inviting place for a workout.

Chris Granville is an ACSM certified personal trainer. A former NCAA Division 1 and professional athlete, he's a managing editor in book publishing and lives in New York City.