October 18, 2014
Tucked away on the top floor on East 31st Street is a hidden gym of a gym called Julian Walker Studio. After stopping off for a bit of a cheat meal at Shake Shack in Madison Square Park I headed up to see the studio and have the opportunity to meet Julian.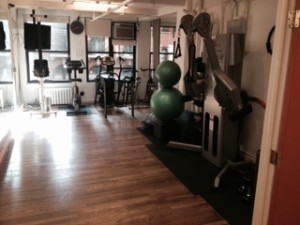 Exiting the elevator I found myself in the hallway that connects the two room gym and was warmly greeted by Julian. As he gave me a tour we began in the larger of the two rooms that houses the majority of the equipment and includes everything a trainer would require. Weights, bells and racks are in abundance as are other usual suspects such as TRX and Slastix ropes. Moving through the studio you walk through the hallway that has bathrooms with showers, towels and water all available for trainers and clients. The second room has additional equipment including cardio and ample floor space for bodyweight and core exercises.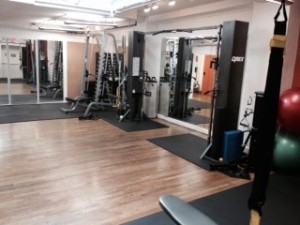 The studio feels clean and professional and by being on the top floor has lots of light. Julian only allows six trainers to use the space at any one time, so overcrowding is never an issue. Other amenities such as a sound system are available as well. Trainers are welcome to bring their clients for a small fee and no membership fees are charged. Julian offers an atmosphere where they can work with their clients while keeping a keen focus on their fitness goals.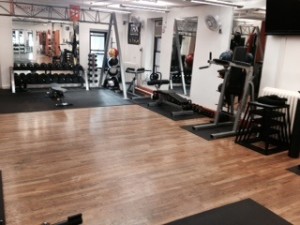 Any trainer would do well to look towards Julian Walker Studio when thinking about space to work in this part of town. With a full complement of equipment and an inviting space it's easy to see why a number of folks are using the studio for their clients. And by keeping the focus on helping people improve their level of fitness and reach toward what they aspire to achieve the studio is geared toward getting results. I enjoyed meeting Julian and getting a chance to see the gym. And the next time I'm at Shake Shack I might have to stop in afterwards to see Julian and atone for my cheat meal.