February 4, 2021
How Does LAP-BAND Surgery Help with Weight Loss?
Weight loss is an important aspect of human endeavors. This is because humans of all sizes, shapes, and nationalities love to look their best. The media has always promoted slim people to mean fit. Even though this is not always the case, in reality, medical science has enlightened the general public in that regard.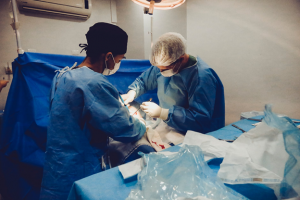 Weight loss used to be a term synonymous with women. Due to this fact, it became shocking to find men secretly wear waist trainers and subscribing to weight loss programs. Usually, men only utilized the gym to enhance their packs as their primary aim was basically to tension the women and not because they wanted to appear in a certain way or conform to societal standards.
Women, on the other hand, have been put under pressure to believe that wearing any dress size above a fourteen simply is a red flag and signals cosmetic danger. Various news reports, films, and music videos have a way of appealing more to slimmer models. In fact reports have it that plus-size women are naturally body shamed and seldomly get entertainment-related jobs. The exception includes scripts that involve plus-size women and most times they are scripts that portray them in a funny light as they are rarely given lead roles in films and adverts.
Health is Wealth
Weight loss has also become popular among households because of its health benefits. Most ailments require a reduction in fatty foods and junk and this has a positive effect on the reduction of the overall weight of the body. The United States weight loss market recorded a huge market worth of about seventy-two billion dollars. In addition, a lot of health practitioners have further admonished that daily exercise also helps to improve the quality of life and this, in turn, aids weight loss.
Research has also revealed that those who snore can sometimes reduce it to the barest minimum if they reduce their weight. Also, people are constantly examining their body mass index to determine if they have crossed the obesity line. The problem associated with weight loss is that even though it is desirable as people want to look slimmer, it is such a herculean task. Even though it is not impossible, a lot of determination and consistency are required.
Surgery and Secrecy
A lot of people in time past have secretly undergone surgery to get rid of excess fat in places that are not socially acceptable and even though this helps for a while. They soon realize they are gaining weight in places not socially pleasing to society and are at a loss on what to do. Others however find avenues to reduce their fat by spending hours in the gym and losing only a few kilograms.
A new invention called the lap-band is the latest magic that has aided weight loss. The trick why this works more than other trial methods is because of the lap band itself. The band mechanism reduces the amount of food you are able to consume. The amount of food consumed is responsible for the continuous increase in body weight. Finding out how you can reduce weight here in this aspect of your weight loss plan can be complemented well by a lap band.
A lap band is a form of restrictive bariatric surgery and it basically controls the human stomach and it also aids digestion. This means that the hunger of any individual who has the lap band would be satisfied quickly. Having a large appetite would no longer be the individual's problem as the lap band has taken care of that aspect.
Merits of the Band
The merits of this band cannot be overemphasized because it aids the weight loss journey of anyone subscribed to it. The band is also adjustable, this simply means once you get to your desired weight, you can have the band adjusted at any time scheduled.
Another advantage is that up to seventy percent of the excess weight of the patient can be lost when subscribed to this procedure. A medical doctor stated that even after the lap band has been removed, patients would still continue to maintain a healthy lifestyle by eating in small amounts even after three years. People who are severely overweight and have not responded to all the weight loss programs that they have subjected their bodies to should endeavor to try out this method. As it has been proven medically to work, patients whose body mass index (BMI) has crossed the healthy line should definitely consult a medical doctor and discuss their options.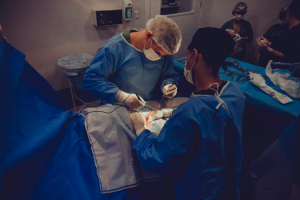 Losing weight is easier for some than others. The natural method of exercising and controlling one's appetite is most preferable and recommended because it involves a lesser risk and has no demerits. However, the lap band procedure is also minimally invasive and requires only a shorter procedure.