February 12, 2021
Major Lifestyle Factors That Will Affect Your Health Insurance Plan
Most people need health insurance. It often provides the peace of mind that if something happened to us, our loved ones would have the necessary finance. In an ideal world, we would all pay the same premiums. Sadly this is not the case, as a host of different factors can affect our insurance premiums. It's an underwriter's job to assess the risk of an individual dying, and this will vary from person to person.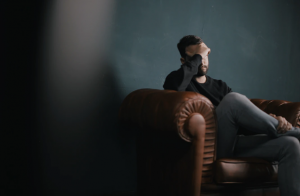 Some factors are beyond our control, such as our age, gender, and family history. When it comes to lifestyle, however, we have more of a choice. This article outlines some of the major things an insurance company will be looking at.
Stress And Activity Levels
It may be that someone has battled with anxiety or depression. They may be on prescription medication for this currently. Stress sufferers are often more prone to having high blood pressure and heart disease. They can also be at a higher risk of developing such conditions as obesity or Diabetes.
A person's weight can also affect their longevity. If someone lives a sedentary life they are likely to have a higher BMI (Body Mass Index). This means they would be more likely to fall prey to heart problems, arthritis, or Type 2 Diabetes.
Insurance policies are generally tailored to the person. There could be different levels of coverage or exclusion clauses. If someone were to click here they would see that people want to go online to save time and money. They expect to see different products and providers compared side by side. People also want to complete their application forms over the internet. This applies whether it's for insurance, mortgages, credit cards, or loans.
Jobs
An office worker is far less likely to have a major accident than a construction worker on a building site. When it comes to dangerous professions we can include firefighters, the police, roofers, builders, and the military. A firefighter could be burned, or a police officer could be assaulted. A roofer or builder could fall from a great height, or a soldier could be shot and killed.
Some people are at risk of radiation exposure, such as radiographers or nuclear plant workers. Others handle hazardous chemicals, such as scientists and lorry drivers.
Alcohol
Insurance companies aren't concerned if someone only has an occasional tipple. If they drink regularly, however, they will have to disclose how many units they consume on a weekly basis. According to the National Health Service in the UK, anyone who exceeds 14 units weekly could experience ill health as a result.
These medical conditions could range from liver disease to hypertension, or from obesity to cancer. Added to that are cardiovascular issues, and concerns over drinking and driving.
Smoking
This applies to people who are current smokers or who have done so in the last twelve months. Sadly, it can take peoples' bodies a long time to recover from lung damage, if at all. The term 'smoking' embraces all forms including vaping, cigarettes, cigars, or chewing tobacco. This is always a red flag for health insurance providers. Smokers often pay up to 50% more for their premiums than nonsmokers.
One concern would be the possibility of oral cancer. UK medical research reveals that smoking is responsible for 7/10 lung cancer cases.
Illegal Drugs
They are illegal for a reason: because they damage peoples' health. In the first instance, this applies to a person's mental health.
Additional causes for concern are bloodborne viruses such as HIV, HCV, and HBV.
Hobbies
No insurance company will increase its premiums if someone is a stamp collector. In contrast, there are a large number of hobbies that will affect it.
They include skydiving, hang gliding and parachuting, rock climbing, bungee jumping, and potholing. Additionally, there is abseiling, scuba diving, and racing.
Poor Diet
The more unhealthy a person's diet, the more likely they will be to experience high cholesterol levels. Unwise eating can result in a person developing Type 2 Diabetes, heart disease, cancer, or obesity.
It is always essential, to be honest when completing the insurance application form. Should you fail to disclose something, it could invalidate your policy. That means the company could refuse to pay anything in the event of a claim.
As we can see, there are many things for a medical underwriter to consider before they insure someone. Consequently, some people will be declined insurance whilst others will pay higher premiums. A third category, of course, is those who have their health policy approved at normal rates.