January 17, 2021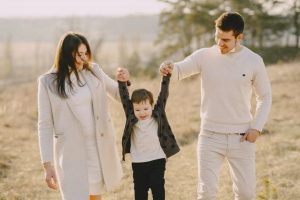 Racing concerns about mental health has been a center of discussions and debates today. But even before the COVID-19 pandemic, rising cases of people suffering from mental health problems were already alarming. Mental health is such a broad issue, and attributing it to a single cause is not only insufficient but is also misleading.
With all the standards enforced by our society, we are forced to fit in and do acts that are acceptable by the majority. Those who cannot cope up with abrupt societal changes are then believed to be deviating from what's normal – a social label that is disturbing and delineating. Taken to the extreme, those who cannot cope up may end up severing their mental health.
Mental health includes emotional, psychological, and social well-being. It affects how we think, feel, and act. It also helps determine how we should handle stress, relate to others, and make choices.
If women often show their emotions, men tend to be quite the opposite. The stigma of men's mental health is a product of society's established impression that men are born to be strong.  This gives them the tendency of hiding what they really feel.
Setting the standard of men creates a feeling that they need to be more cautious of their actions to win the approval of people around them. The burden men carry in hiding their emotions and being unable to express what they really feel surely affects their mental health.
The tips listed below are intended to help men manage their mental health.
1. Outgrow society's standards
Try to focus more on what's best for you and things that make you feel more of yourself, and not for anyone else. Instead of seeing society's standards as absolute rules, try creating a standard of your own. Remember that the choice is always yours to make when it comes to how you should live your life.
2. Value self-love
This may seem so feminine, but this applies to all types of gender. Your value does not depend on anyone else but yourself. Spending more time by yourself and doing what you really love gives you the chance to discover your real value as a person, not the value imposed on you by anyone.
3. Seek Comfort
Spending time for yourself does not always mean that you have to be alone. You can always choose to spend time with the people that are dear to you. Seek comfort from people you trust for they are those who can make you feel secure and comfortable. They can be your close friends, a partner, or a family member. Seeking comfort can also be done on a personal level, and that doesn't equate to loneliness. There are people who find comfort in the things they love to do alone.

4. Always choose to try
Do not create your own limitations just because you're afraid to let other people see you fail. Failures do not always mean that you are weak. Sometimes, what really matters is that you tried and you took the initiative. Do not see failure as your limitation, make it as your motivation to do more, and improve yourself.
Life will always be your playground, and in every game, there is learning. It's not really important whether you win or lose because every time you play, you always give yourself a chance to experience and learn new things. Remember that the best lessons in life are learned through experience, so embrace it and don't hold back.