January 10, 2013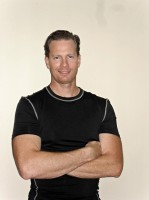 By William Trimble
New York City Personal Trainer
Training clients more then 15,000 hours over the last 13 plus years has taught me a few things about how to help clients reach their fitness goals.
Did you know that more then half of all people starting exercise programs and joining gyms will quit within the first 4 to 6 weeks. Unfortunately good intentions are not always enough to get the kind of life changing results you envisioned. You waste time and your money.
Instead you want to find a qualified fitness professional to design a complete fitness program for you. Some key ingredients to success are appropriate interval training and aerobics sessions, healthy meals and portion control, life coach and support system, daily planned training time, tracking progress and monthly fitness assessments, and believing in yourself and sticking to your program.
There are hundreds of gyms and thousands of trainers in NYC. It is very important to  research and select a program carefully. One that fits your lifesyle and fitness needs. This will  increase your chances of long term success and hopefully make your fitness experience more enjoyable.
Finally you want to continue to try new fitness activities in order to challenge yourself and add variety to your workouts. This helps keep you interested and makes the workouts more FUN.
I believe it is more important to incorporate a well rounded fitness program into your lifestyle. This will give you more control over your own health and fitness and hopefully become a new way of life for you going forward.