September 16, 2020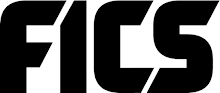 Welcome back to your indoor play spaces!
My friends Jeb and Don have a new place to help your clients recover faster, enabling them to train with you more often. See below.
Trainers:
Do your clients suffer from low energy, high stress, inflammation, aches and pains and/or injuries?
Are they having sleep troubles which lead to chronic fatigue?
Do they want to slow the aging process?
Are they recovering too slowly from workouts?
Do they have back or alignment problems?
We have a solution to any of these limitations!
Neighborhood

Trainers
 and 
FICS NYC
, a new fitness recovery and wellness studio in Chelsea, are now operating in partnership!
All NeighborhoodTrainers are encouraged to come in for a complimentary VIP session! Please call 212-233-5999 to book your free session
FICS staff will explain their modalities in-depth and how improving your clients' overall wellness will enable them to work out with you more and expedite progress. This will be a wonderful partnership for all involved — more importantly your clients!
About FICS NYC:
FICS NYC is a fitness recovery and wellness studio, where we focus the human instrument. We have curated the top fitness recovery and wellness machines and combined them with classic techniques to elevate each individual's pursuit of natural performance and overall physical and mental wellbeing. "Because nature is not fast enough," our modalities enable users' bodies and minds to recover far faster from intense activity than they ever could naturally.
Our modalities include a newly-released whole-body electric cryotherapy chamber, an infrared sauna, compression therapy (Normatec), a low-level laser light therapy bed using a process called photobiomodulation and a ZeroBody dry floatation tank (one of the first in the United States) as well as local cryotherapy. We also offer IV Vitamin drips to super-charge your recovery.
About Alexandra Duma, D.C.:
FICS NYC also offers the sports chiropractic and stretching services of renowned doctor, Alexandra Duma. Dr. Duma serves as a Team USA doctor for the Fencing and Archery teams! (
www.hkchironyc.com
). She is well-versed in treating the various afflictions that the human body endures. She treats different conditions by using techniques like chiropractic adjustments, myofascial release, fascial manipulation, trigger point therapy, Graston, Kinesiotaping, and rehabilitation exercises. Her treatments are tailored to the individual, using a variety of safe methods and approaches that will work best for you and your body.
Dr. Duma is offering a complimentary Functional Movement Screening as a baseline evaluation! She will be testing 7 fundamental movements that are key to daily life activities, can help prevent injuries and improve performance. Based on the screen she will be able to establish if your movements are optimal or difunctional and come up with a strategy best fitted for you and your goals!
Best regards,
Glenn
A 
NeighborhoodTrainer
 Community Partner email. Celebrating 10 years of helping NYC personal trainers. Set up your trainer profile today!