October 21, 2014
By Alex Discolo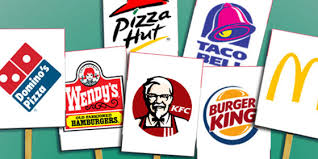 After spending the past two days in Atlanta, Georgia, I've gotten to see the types of eating habits here. More than where I live in New York, there are multiple fast food options on every corner. Having easy access to fast food makes it more likely that people will end up eating there.
Another reason fast food has become so attractive to people is because of its cost. Last night, after going to a football game, I found myself hungry with only a few dollars to spare for a meal. First thing I saw was one of Atlanta's most popular eateries, Waffle House. Just driving 10 minutes from my initial destination I passed at least five Waffle Houses.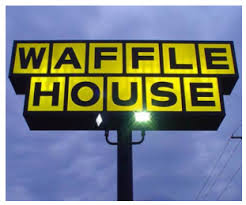 Their most famous combo meal includes waffles of your choice, fried eggs, toast, ham, bacon, sausage and hash browns for only seven dollars. As a teenager, this is extremely attractive to me, because I get a lot of food for my money. Another reason I found myself eating there was that it was the only thing open at 10pm. With limited healthy options that are inexpensive, the amount of money most teenagers have and the shorter hours of accessibility to healthy food choices gives more reasons for me to choose fast food. At that hour of the night the diner was packed with teenagers. If every Waffle House was filled the way mine was and there seemed to be one on every corner, imagine how many teenagers were eating fast food late at night.
Not only is it a bad choice for their health on that one occasion, but also for teens, this trip becomes a tradition. After every late night sporting event the teams and other students would meet up there for a late night snack.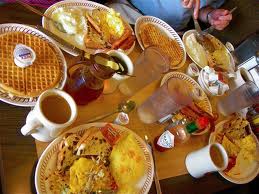 Food becomes a tourist destination for those visiting. While in Atlanta the few things I "had to do" were try Chick-Fli-A and Krispy Kreme. Cities are identified by the food that they have to offer. Having friends from other cities coming to visit me in New York, their first question is often similar to "Can you take me to Max Brenner's and Baked By Melissa?" No city is ever recognized by a restaurant with healthy food. After eating unhealthy for the first few hours I was in Atlanta I had no motivation to try to eat healthy for the remainder of my trip.
I believe that a lot of teenagers have this mind set. They believe that if they already haven't eaten healthy there is no point to continue trying. The saying of "Ill start tomorrow" quickly changes into "I'll start when I get home". Not only is this a negative mindset, which lacks any motivation, but also now you have to work off all of the unnecessary unhealthy food you've eaten in the time before you start your healthy eating. More people need to realize that unhealthy food is something to stay away from or even have once in a while. Traveling is no excuse to stop eating healthy. Just because you are going somewhere new, doesn't mean you have to eat everything in that city. While fast food may be easier and more convenient to obtain it is important for teens to keep a healthy and balanced diet.