November 16, 2014
By Alex Discolo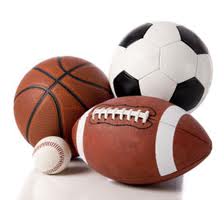 Unknowingly, exercise always falls to the bottom of my to-do list. When trying to balance all my homework, studying for school tests, studying for the ACT, and spending time with friends and family, I often find I have no time for physical activity.
There were times in my life where I went weeks without exercise. However, I have come to learn the real benefits that has on my body. You've probably heard countless times how exercise is "good for you." Additionally, it also helps me to "feel good". Getting the right amount of exercise increases my energy and even helps improve my mood.
Exercise seems to benefit every part of my body, including my mind. Exercising often causes me to feel more peaceful and happy. After doing a little research, I found out, that's because the body produces endorphins, which are chemicals that can help a person to feel good. Exercise often helps me to sleep better as well. Plus, exercise makes me feel a sense of accomplishment for achieving a goal — especially when being beaten up by schoolwork! And lastly, exercising makes me look better. I burn calories that assist in keeping my body at a healthy weight and keep me toned.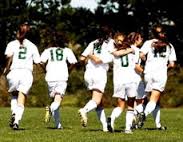 If you play team sports, you're probably getting about 60-120 minutes or more of moderate to vigorous activity on practice days. Some sports that give you a great workout are swimming, basketball, soccer, lacrosse, hockey, and rowing.
But, if you don't play sports there are plenty of ways to get exercise. I play soccer, however, when I'm not in season I look for other ways to get exercise several times a week either on my own or with friends. These include biking, running, swimming, tennis, and walking.
I also belong to a local gym. Again, during soccer season I don't get there very often. However, when I am in the off season, I make a point of coming 4-5 times a week. When I am at the gym I try to do a mix of cardiovascular exercise, often referred to as "cardio", strength training and some stretching for flexibility, which personally helps me with my goal keeping responsibility in soccer.