May 25, 2017
Spring Bootcamps
By Geo Chang, personal trainer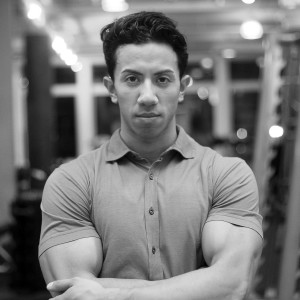 Who are we kidding,  spring is here.  Before you know it , we will be ridding our winter coats and jackets in exchange for shorts and tank tops.  Most of us aren't ready, and we want to be sure we look our best.
One of the most effective ways to get in shape are bootcamps. Here are top 5 reasons why bootcamps are great for you this spring:
Time Efficiency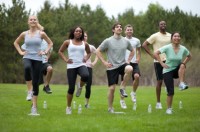 If you are like most people, your schedule has a limited amount of time set aside for fitness.  In fact, if you are like a lot of people, your exercise time frequently gets moved to the bottom of the "to do" list.
Taking care of yourself is one of the most important things you do in your life, because it has a direct impact on your longevity and quality of life.
Spring bootcamps are fitness camps modelled after military style of intense exercise periods meant to build strong bodies with high endurance.  They are built for the every day gym-goer in mind, but still adhere to the military principles of intensity.  They are ideal for weight loss, overall conditioning, and increasing endurance.
With bootcamps, not a single moment is wasted. You get in, and you get out, but you get out much fitter!
Pushing Limits
Bootcamps offer different programs for all levels of conditioning.  Fitness bootcamps are designed to be progressive, pushing your body to what it is capable of doing without injury is the only way to achieve your fitness goals. You will never have time to get bored, because you will be busy and constantly moving.
Fun in the Sun!
Many bootcamps are offered outdoors with weather permitting.  Classes may be held in the local park or in an outside area near the fitness facility.   With the Vitamin D sunshine on your skin, and the wind in your hair, and fresh new sights as opposed to the same old gym walls , nothing is more refreshing and motivating than to be in the great outdoors!
If you feel like you'd like personal attention to your workouts, feel free to reach us for one-on-one training as well!
Let's play outside!
Happy Spring!
Geo Chang, C.P.T.