If you live or work in Fresh Meadow, Queens you will want to see the list of personal trainers in 11365 or 11366 shown here or enter another New York City zip code above to see a list of personal trainers available in your area.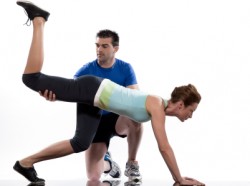 If you're looking for a personal trainer in Fresh Meadows, look no further: NeighborhoodTrainer has a community of personal trainers from a variety of different professional and academic backgrounds that can best serve you. Finding the right personal trainer is as easy as taking a few short steps of research!
Having completed the first step of making your way to this website, it is important that you move on to the next step: browsing through the profiles of personal trainers in your zip-code to find people that you feel you could create a personal connection with. While your personal trainer will not be your best friend, they are someone that you will have to feel safe with and close to in order to see full results. Look at the photographs and biographies of these personal trainers to see who it is that has a style that seems right for you. If someone has specialized in dance movement and that seems to be appealing to you, then consider using them as your coach. Keep a list of personal trainers that catch your eye to refer back to for step three.
In step three, narrow down your list of potential personal trainers by looking to see which personal trainers in your list also fit your budget. Every personal trainer will charge a different rate depending on their level of experience and education, so be sure to make sure it is something you can commit to for at least six months.
Lastly, set up appointments or contact each remaining Fresh Meadow personal trainer to ask them specific questions about their program. Getting this personal connection established is key to figuring out which trainer will be for you. If you're truly stuck, schedule an hour with those you think you may want to use to know for certain.