Listen to our latest visit to BlogTalkRadio:
Recorded June 15, 2012– James Ford, New York City and Queens personal trainer joins Lewis Fein on NeighborhoodTrainer Talk. James is high energy and very successful in working with clients. Wait until you hear what he has to say about the importance of water.
Recorded on 4/20/2012– New York City personal trainer and health coach Brett Cohen joins us for a few minutes to tell us about his approach to training various clients. Brett is the founder of Integrated Training Systems. Brett specializes in working with golfers and runners.
Recorded April 13, 2012– Rachel Shasha, a Los Angeles personal trainer who recently moved to New York City, joins NeighborhoodTrainer Talk. She brings a wealth of experience to the east coast and we are glad to have her on NeighborhoodTrainers. She says she is glad to be here, too.
Recorded March 29, 2012– Megwyn White joins NeighborhoodTrainer Talk for to discuss her role as a NYC personal trainer, yoga and Pilates instructor. Megywyn shares a great story on how she helped a client back from a hip injury to helping her have a baby.
Recorded March 26, 2012– Roya Sarraf, a New York City personal trainer, health coach, nutritionist, and group fitness instructor visited the show. Roya offers her tips on helping clients be successful in reaching their fitness goals. She also speaks about the benefits of being a member of NeighborhoodTrainers.
Recorded March 23, 2012– NYC personal trainer, Wally Oldham, was on the line at NeighborhoodTrainer Talk. Wally is the owner of Titan Fitness Studios in Manhattan. Wally tells us about his view on the importance of exercise and using a personal trainer. He even uses one himself.


Listen to Wally Oldham on NeighborhoodTrainer Talk
Recorded March 13, 2012– New York City resident and Social Media Consultant Courtney Cleaver came on the show and told us why a personal trainer is important, how she found NeighborhoodTrainers, and what she loves about it.
Recorded March 4, 2012– Darryl Freeman aka "Freeman"is a New York City personal trainer, martial arts instructor, and health coach with over 15 years of experience. Listen how he helps his clients.

Recorded 2/29/12- Troy Clobes visited with Lewis Fein to talk about his background and expertise. A former financial analyst, he knows firsthand the toll that sitting at a desk all day can take on your body. As a fitness trainer in New York City, Troy works with clients by learning first how they move and what their current situation is, and if they have any current issues. Hear how Troy can help a great variety of people.

Listen to Troy Clobes on NeighborhoodTrainer Talk
Recorded February 26, 2012- I had the pleasure of meeting Dr. Michael Shaw, of HealthNewsDigest, when he was writing an article about personal training. After finally having an opening in his busy schedule, he was able to join us for a few minutes on NeighborhoodTrainer Talk. He has a great take on personal training and he had some nice things to say about NeighborhoodTrainer.com. Enjoy the show!
Recorded February 17, 2012- Ausar Paumam'ki is a New York City personal trainer and health coach. He has a degree in exercise science. His holistic approach to good health has served his clients well. Ausar tells Lewis Fein how it works.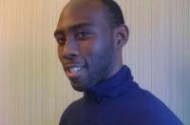 Listen to Ausar Paumam'ki on NeighborhoodTrainer Talk
Recorded February 10, 2012- Lisa Neilsen speaks about how she helps clients by crowding out the unhealthy foods. Lisa is a New York City nutritionist, natural foods chef, yoga instructor, and health coach.

Listen to Lisa Neilsen on NeighborhoodTrainer Talk
Rod Garcia, NYC personal trainer, a former college wrestler, speaks with our broadcaster, on how he became a trainer. He has worked with people with medical issues, as well as those seeking to excel in a specific sport. Rod speaks about his own skills, experience and his clients success.


Listen to Rod Garcia on NeighborhoodTrainer Talk
Recorded January 27, 2012- Amanda Rose Walsh has a very exciting story on her way to becoming a New York City Personal Trainer , Group Fitness Instructor , Martial Arts Instructor , Yoga Instructor , & Health Coach. She has been training for 12 years and has helped people, of all ages, lead healthier lifestyles.
Recorded January 19, 2012 Lisa Snow is a New York City personal trainer with extensive experience working with seniors and post-rehab clients. Lisa shared her skills and experiences with us, as well as the success she has had on NeighborhoodTrainer.com.


Recorded January 10, 2012

Recorded January 6, 2012