Enter your NYC zip code above  to see a list of Bronx massage therapists in your area.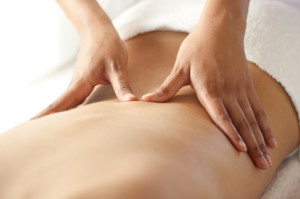 Massage therapy is an ancient practice that has evolved into scientific use. Muscle therapists in the Bronx are called on to relieve patients from a number of issues, ranging from terminal illness pain to injury rehabilitation and stress relief. The schedule of a massage therapist in the Bronx might not fit the open hours of potential clients needing treatment. Finding a massage therapist in the Bronx who can accommodate specific schedules and locations is made easier through the services of NeighborhoodTrainer.com. Neighborhood Trainers runs a website to bring service providers together with clients for a number of physical fitness courses and needs. For massage therapy, clients can search for providers in the in all of New York City's five boroughs Manhattan, Brooklyn, Queens, Staten Island, and the Bronx who are able to accommodate their schedule, location, resources and budget.
There are many different types of massage therapy, and NeighborhoodTrainer.com is detailed in its description of available specialists. Clients who are searching the site for a massage therapist in the Bronx can make choices for the length of session, gender of the trainer and years of experience. Additionally, certain professionals posting their services on NeighborhoodTrainer.com can accommodate different languages and provide their own equipment. Massage therapy is commonly applied to individuals from special populations, such as children or the elderly. When searching through a list of possible specialties, clients can attempt to contract a massage therapist in the Bronx with experience in their special population. Many injuries require a rehabilitation program that might be complemented by massage therapy. Patients who have suffered an injury should always indicate to their massage therapist the type of injury occurred and the date. In certain cases, massage therapy can expedite the time it takes to regain mobility in injured parts of the body through stimulation of the nerves and muscles.
Areas a Bronx health coach can service:
10451 10452 10453 10454 10455 10456 10457
10458 10459 10460 10461 10462 10464 10465
10466 10467 10468 10469 10470 10471 10472
10473 10474 10475 10499
Neighborhoods a Bronx massage therapist can service:
North Riverdale     Fieldston    Riverdale     Kingsbridge     Marble Hill
Spuyten Duyvil     Norwood     Bedford Park     Fordham     University Heights
Mount Hope     Morris Heights     Mount Eden     High Bridge   Concourse
Concourse Village     Melrose     Mott Haven     Port Morris      Hunt's Point
Longwood     Morrisania     Claremont Village       Crotona Park     West Farms
East Tremont      Belmont     Botanical Gardens     Bronx Park     Bronx Zoo
Woodlawn     Wakefield     Eastchester     Edenwald     Williamsbridge     Olinville
Co-op City     Baychester     Pelham Bay Park     City Island     Hart Island    Pelham Bay 
Country Club     Schuylerville     Edgewater Park     Throgs Neck     Pelham Gardens
Pelham Parkway     Morris Park     Van Nest     Parkchester     Westchester Square
Unionport     Soundview     Castle Hill     Gleason Point    Fort Schuyler