Enter your NYC zip code above to see a list of Bronx nutritionists in your area.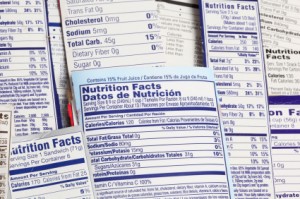 Learning to eat right is not an overnight education. Finding a local nutritionist in New York City, who understands your options is no easy task. Whether you live in Manhattan, Brooklyn, Queens, Staten Island, or the Bronx, NeighborhoodTrainer.com can help you should be able to find a NYC nutritionist in your zip code.
NeighborhoodTrainer.com is a community listing of personal trainers and other fitness professionals throughout New York City. Using the advanced search function, you can filter through the trainer profiles to find the right personal trainer to meet your needs and goals.
Areas a Bronx nutritionist can service:
10451 10452 10453 10454 10455 10456 10457
10458 10459 10460 10461 10462 10464 10465
10466 10467 10468 10469 10470 10471 10472
10473 10474 10475 10499
Neighborhoods a Bronx nutritionist can service:
North Riverdale Fieldston Riverdale Kingsbridge Marble Hill
Spuyten Duyvil Norwood Bedford Park Fordham University Heights
Mount Hope Morris Heights Mount Eden High Bridge Concourse
Concourse Village Melrose Mott Haven Port Morris Hunt's Point
Longwood Morrisania Claremont Village Crotona Park West Farms
East Tremont Belmont Botanical Gardens Bronx Park Bronx Zoo
Woodlawn Wakefield Eastchester Edenwald Williamsbridge Olinville
Co-op City Baychester Pelham Bay Park City Island Hart Island Pelham Bay
Country Club Schuylerville Edgewater Park Throgs Neck Pelham Gardens
Pelham Parkway Morris Park Van Nest Parkchester Westchester Square
Unionport Soundview Castle Hill Gleason Point Fort Schuyler