Find your perfect Hudson County personal trainer by using your zip code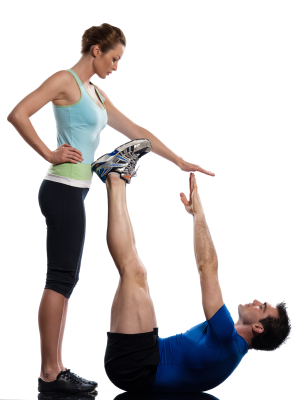 Four Things to look for in a Hudson County Personal Trainer
There are a number of things that you should be looking for when you are seeking out a Hudson County personal trainer. You don't want to settle for less than the best when it comes to your health, because you will be spending time, energy, and money on your personal trainer's services. Here is a list of four things that you should be looking for in a Hudson County personal trainer.
"Your website was very easy and functional… I really like the whole zip code concept. It is very convenient and saves time looking for a trainer."-MG
What is their education level? There are a few things that you have to look for in regards to this. You could look for certification through a personal training organization, but there are many of those out there to choose from. You can also look for a college degree in a related field, like exercise science or kinesiology.

Will your trainer be able to keep you safe? Do they have CPR and first aid training? Do you have a specific health problem (diabetes, surgery, injury) that may be of concern, and if so, does your trainer have experience working with people with similar problems?

Do you click well with your trainer? When you first meet them, do you feel motivated by them? Do they seem to have all of their attention on you? Do they seem to listen to what you have to say?

How much experience do they have? If they only have a couple of years of experience, and you're willing to give them a chance, go ahead. But in many cases, the more experience, the better.
Need some help in your Hudson County personal trainers search? Here at NeighborhoodTrainers, we have all of the information that you need to help you make the best decision about your future personal trainer. Our goal is to help you achieve your fitness goals by helping you to find personal trainers in Hudson County. Check out www.neighborhoodtrainer.com today.
Jersey City Union City West New York Guttenberg Hoboken
Weehawken Secaucus North Bergen Bayonne Harrison
East Newark Kearny