January 19, 2016
By Lisa Snow, personal trainer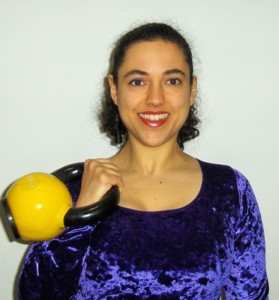 As my clients in their 40s, 50s, and 60s are setting their 2016 goals, they're thinking about more than just weight loss-it's how you FEEL, not just how you look.  Sure, they want to reach or maintain a healthy weight and they also want to be able to do all the everyday things they could when they were in their 20s and 30s.  They want to be able to cross one ankle over the other knee to tie their shoes.  They want to reach overhead to put something on a high kitchen shelf just as easily as they threw their arms overhead to dunk a basket, serve a volleyball, or hang from the monkey bars when they were a kid.
A
fitness program
is more than just how much weight you can bench or how fast you can run a mile.  What matters to busy professionals is how well their gym routine translates into their everyday routine.  For example, maybe you want to be able to stand and balance on one foot while you put on the other sock.  You can still do it, but it's not as easy as it used to be.  At the gym, you could practice standing on one foot for a few seconds at a time, gradually working up to longer steady holds.  At home on your mat, you could practice the Tree Pose(
http://www.yogaoutlet.com/guides/how-to-do-tree-pose-in-yoga
) from yoga.  If sitting to tie your shoes isn't as effortless as it used to be, you could try a 
seated stretch. 
(
http://www.experiencephysio.ca/seated-gluteus-stretch/
)  With balance and flexibility, as with any training program, you can exponentially increase your results by working with someone. 
Recruit a friend, your spouse, a coworker, a yoga teacher or a personal trainer to help you stay on track.