January 7, 2015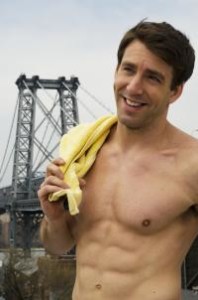 By Michael Buckley, personal trainer
Be specific with the goals you set for yourself. True fitness is a lifestyle and your exercise program is a constantly evolving process. To obtain and maintain your fitness goals (and to eventually surpass those goals and create new goals) requires hard work and discipline, of course, but it also requires a lot of patience.  A big reason why people fall off the fitness wagon is that they don't see the results they seek fast enough. The best way around this is to have an idea of your long-term goals but to also set really specific, realistic short-term goals for yourself every week. You want to set short-term goals that are challenging but attainable. That way, rather than being frustrated that you don't have an 8-pack after your first week, you can see your fitness journey as a series of progressive victories. For example, if right now, you can hold a plank for fifteen seconds, a solid goal for next week would be to increase that to twenty seconds. Before long, you'll be planking for a minute. When you set your benchmarks too far apart, you not only deprive yourself of celebrating your achievements, you also make it more difficult to track your momentum.
Schedule your workouts to the minute If you had to make an international flight and decided you needed to be at the airport by "about 4-ish," you MIGHT make it through security on time-ish to board. Being overly-casual about the start times of your workouts leads to missed workouts. Once people accrue a string of missed workouts, they tend to stop going to the gym entirely. Put them in the calendar, set an alarm and stick to it. As a caveat to this tip I need to say that if you are running late or if you are pressed for time on the day of one of your scheduled workouts, it is better to get in a 15 minute workout than to miss the workout entirely.
Hire a trainer. No, seriously, if you can afford even a small package with a knowledgeable personal trainer, it is money well spent. If you can't afford a package, most gyms will offer a complimentary session so you can learn some fundamentals. If that isn't a possibility, perhaps you have a friend or acquaintance that knows what they are doing and would be willing to show you a few things. Working out under the supervision of an expert will allow you to safely maximize your time in the gym to attain your goals faster, which will make it easier to keep your resolution.
If working with a trainer is absolutely not an option and you need some guidance, you can Tweet questions to @BuckleyBodyGuru