July 14, 2016
Summer is officially in session!   This means more road trips, longer vacations, and fun in the sun baring swimsuits.  Rather than starving yourself to get bikini-ready, here are a few tricks to make sure you approach the beach season the right and healthy way.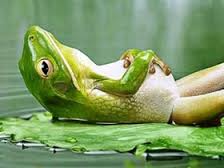 Snacking on the right foods before you bare it all can fight bloat, fend off fat, and keep you feeling full!
1) Rather than snacking on refined grains which convert into glucose, causing you to store fat rather than burning it, fill up on fiber-rich brown rice.
2) Eat foods rich in calcium! Research shows that eating more calcium can help eliminate the infamous bloated look we all despise and know all too well. Three servings a day of calcium-rich, low or non-fat dairy can help you attain the recommended 1,000 milligrams of calcium. Great examples are: 1 cup of fat-free almond milk, 8 ounces of lowfat or fat-free yogurt, or 2 ounces of low-fat cheddar.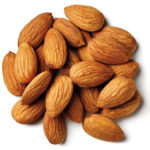 3)
Swapping almonds in as a snack
instead of opting for other eats, can help you lose inches and unwanted pounds due to almonds' bad-cholesterol-killing  HDL, unsaturated fat, and protein count.
1/4 cup of almonds should keep you full and satisfied
. Try tossing them into your lunchtime salad or swirl them into that calcium and protein-rich yogurt.
4) Add some color into your life! I'm not just talking about brightly colored bathing suits either! Brightly colored vegetables contain Vitamin C, which prevents collagen breakdown. Collagen is the skin's support structure. When skin loses strength, you can experience bulging. Add an orange to your breakfast, and snack on bell peppers with hummus in the afternoon.
5) STAY HYDRATED!  
Drinking plenty of water
not only ensures the body rids of excess bloat, but protects you from dehydration from sweating and spending so much time in the heat and under the sun.  Two liters of water a day is the bare minimum you should be drinking
Happy Summer guys!
See you on the beach!
Geo Chang, C.P.T.
Geo's FITNESS TIP OF THE MONTH
It's no secret that in the summer we go out more, we socialize often, and we drink alcohol way more than we should be.  When leaving the bar with the friends don't go for that pizza slice or fast food; do not drunk eat!
             Your body prioritizes the digestion of alcohol over food, Anything you eat will sit in your stomach and end up as adipose tissue (fat), as your processes the breakdown of the alcohol first. Instead, be sure to consume at least 1 liter of water prior to bedtime.  This ensures that you are diluting the alcohol, hydrating yourself, and prevents you from waking up with a nasty hang over.  Upon waking up, consume another liter of water along with a nice, healthy breakfast.  Let's make body fat gain and hangovers a thing of the past!!