March 28, 2019
Two Hands Are Better Than One
While last month's article focused on unilateral (one-handed) tools, this month's focus is on bilateral (two-handed) tools. A main advantage of bilateral work is you can lift a lot of weight. Another advantage is if a body part is mildly impaired, the non-impaired side can do the brunt of the work. And, as with unilateral tools, bilateral tools have similarities – but the beauty of each lies in their differences.
THE BARBELL
Testosterone is a hormone synthesized primarily by the testicles of males and the ovaries of females, as well as the adrenal glands. Its anabolic effects include the growth of muscle mass/strength, increased bone density/strength, and stimulation of linear growth and bone maturation.
In his book 50 Ways to Build Muscle, Dave Tuttle writes, " … research has been done on individual exercises to determine whether they all produce the same hormone response. These studies by Kraemer, Fahey, Hakkinen, and others reveal that a significant release of testosterone is achieved during exercises that use large muscle groups, such as the powerlifting-style deadlift, power clean, and squat." Let's face it – the best way to do these lifts is with the old-school barbell.
THE ViPR®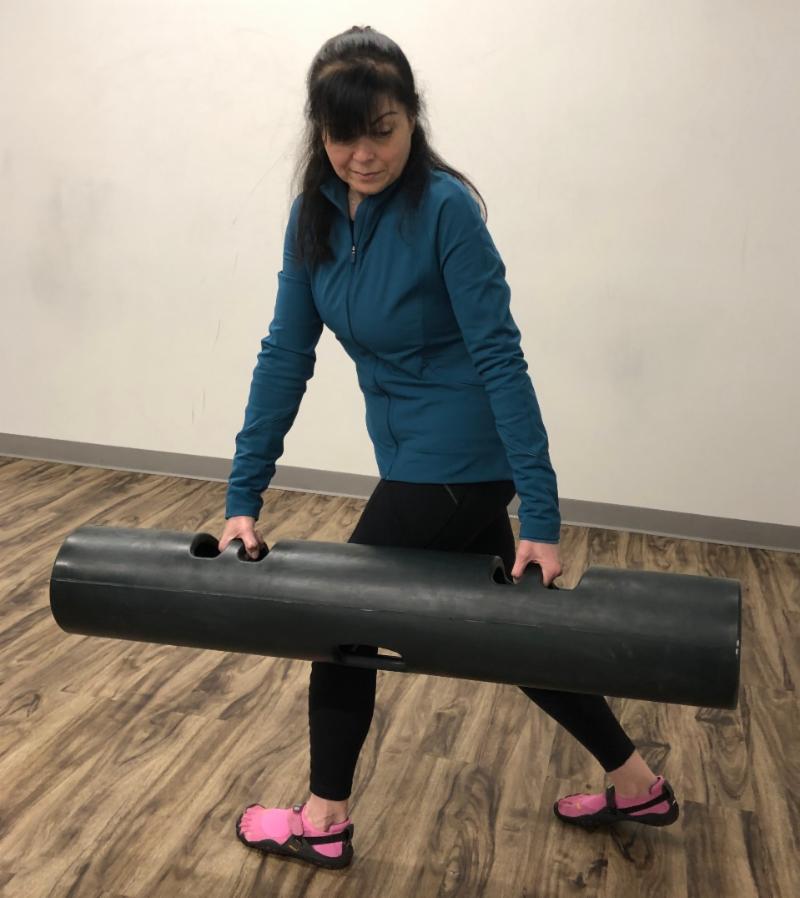 According to viprfit.com, "Loaded Movement Training combines task-oriented movement patterning with resistance training. Agility and strength come from moving the body in a multitude of purposeful tasks with load … ViPRwas inspired by farm kids who moved with load in daily life and who were stronger than any other competitors in sport."
On vipr.com, it says that, "Michol Dalcourt and Simon Bennett created ViPR … out of a need to create purposeful outcomes in athletic development working with hockey players in Canada." The ViPR was launched in 2010 and redesigned in 2018 as the ViPR PRO "to reflect their original intention … to bring a tool to market which can load movement in order to generate adaptations that you may see with a farm kid – namely resilience and a capacity to function in odd positions."
DVRT™s ULTIMATE SAND BAG™
In the 
DVRT™ Level 1 Certification
(2014) manual, Josh Henkin, CSCS, writes, "DVRT [Dynamic Variable Resistance Training™] refers to the use of training implements that have an interior load that is not static. This may present itself in the form of water, sand, or a variety of various materials." Henkin quotes 
Brooks Kubrik's Dinosaur Training
: "You need to supplement your barbell work with heavy objects that cannot be controlled no matter how you try – objects that by their very nature never fall into any sort of lifting groove."
Henkin writes, "Barbells, dumbbells, kettlebells, and even medicine balls don't alter their shape or load as you lift them. The center of mass is in an advantageous position making them a more stable implement. Sandbags are quite the opposite – with every repetition the weight and dimensions of the sandbag shift. This means no two repetitions are the same!"
So, whether you want to get your groove on or lift with the shifting sands, hire a qualified fitness professional trained in the specific use of these tools!