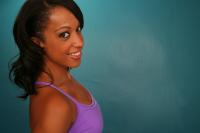 Instructor: Melissa Carter
Return to Boot Camp Schedules page
BCL BOOTCAMP SCHEDULE:
Monday 7:30am – Fort Greene Park
Thursday 6:30am- Prospect Park
Saturday 8am – Prospect Park
BCL Fitness is for anyone who has a desire to connect with the best version of themselves through movement, meditation, and community. Our bootcamps are designed for all fitness levels creatively using the environment. We are intensely kind to our bodies by working hard, rewarding our minds with positive affirmations, and participating in a community with shared values and goals. BELIEVE.COMMIT.LIVE
My sweat bursting 60 minute bootcamp will give you all the inspiration and motivation you need to connect your mind and body to your goals and move them into possibility!