December 14, 2014
By Alex Discolo
Teens go to the gym for many reasons. Some of us go to for weight loss, some to tone our muscles, some to stay in our current shape, and some just for the enjoyment of physical activity, or even all of the above. So, if you are wondering, "what do I have to do for my own personal benefit?" The answer is, different types of exercise deliver different results.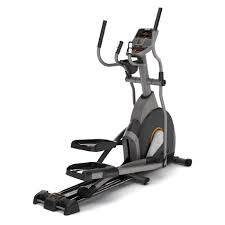 If you are at the gym for weight loss, you may want to focus most of your time on cardiovascular (cardio) activity. Cardio burns calories. Popular cardio equipment includes the treadmill and the elliptical machine. Though it seems that most people opt for the treadmill, often stating that they believe it burns the most calories, I have personally found differently. Since I am not much of a runner, one day I tried the elliptical and it became my "go to" equipment. Not only do I find it burns more calories than the treadmill in the same amount of time but I also I see that it causes less strain on my joints. Though I find the elliptical the best fit for me, everyone has to find his or her own preference, so try out different equipment.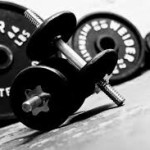 As with any physical activity, using the same equipment at the gym, our bodies' can become accustomed to the same work out. In order to see the most progress, it is crucial to slightly increase the intensity and/or vary the type of exercise over time. With the treadmill, increasing the incline on the machine can be the key to success. And for those who want to try the elliptical out, try gradually increasing the resistance. Both of these methods will result in an increase in calories burned. As you begin to find ease in your runs, in addition to gradually increasing the incline, a runner can also increase the speed. Similarly on the elliptical, with the increase of resistance, also increase speed and you can see major results!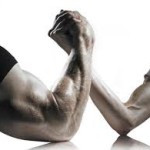 Other teens may go to the gym to increase their muscle capacity and strength. While wanting to gain muscle, weight and strength training can be very important. With weight training, teens should start out doing a little bit of cardio to warm up his or her muscles in order to prevent injuries. There are different machines for different parts of the body. I find that for my legs the Stair-Climber and the Leg Press really tone my desired muscles. For my abdominals (abs) and back, I find crunches and Russian Twists with weight-balls make a huge impact. Lastly, for my arms and shoulders I think that weight lifting and also the Resisted Rope Pulling give me the best results. Similar to my advice on cardiovascular work outs, increasing weight and resistance over time, as your body becomes accustom to your routine, can lead to better long term results. Remember, if you are not sore the next morning, after your workout, it might be time to make your workout harder!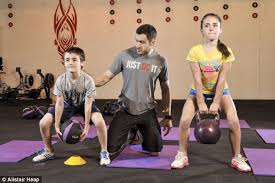 Lastly, always remember, a sudden increase in activity can be dangerous and if you do certain exercises incorrectly it can lead to injury. So, it's a good idea to talk to someone who understands exercise, like a personal trainer or fitness expert at the gym. A trainer can show you the equipment and how to use it correctly. Additionally, he or she can get you started on a program that's right for you and your level of fitness. Have Fun!