March 28, 2017
The Importance of Body Awareness
Working as an Integrative Fitness and Nutrition Coach, for a little less than ten years, I have had the opportunity to meet and work with such incredible diversity of human beings.
Actually, it is quite fascinating…
to have a versatile clientele, because this is the best way to learn how something, so simple as an air squat, can be approached so differently depending on each person's mobility, strength but even most importantly: body awareness.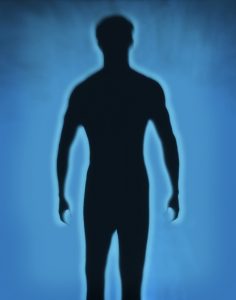 Speaking of which, I believe,
body awareness is the single most important factor
that a person needs to have, at the beginning of embarking on their fitness journey. Yes, as much as this may seem odd at first, it is essential that one learns, not just the exercise movements but how to move their body and understand the concept of basic movement first. And, here, I refer to body awareness in the sense that one is able to feel and visually put in perspective the physical position of their body, throughout all the stages in performing a single exercise movement.
A person who has a strong body awareness
knows how to isolate different joints or body parts, can easily feel the different muscles engaged and has the correct vision of their posture, when performing an exercise. For example, this person knows how to hinge her/his hip back without bending and pushing forward the knees, as it is needed during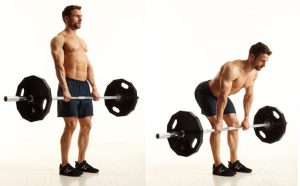 the
Romanian Deadlift
in order to emphasise hamstrings and glutes. They can easily feel the difference of whether their back is straight vs. hunched in their starting deadlift position. So here comes the distinguishing difference between someone who has strong body awareness and one who doesn't. If you are not so present in sensing of your physical state, you will often start thinking, mentally analyzing, whether you are in the proper physical form or think if you need to breath in or breath out, while doing an exercise. In contrast, if you are someone with sound physical presence, then you intuitively feel and sense the reality of the position of your body and it feels natural whether your body needs to breath in or out while moving. So the main difference is thinking vs. feeling.
So why is this so important and how can you strengthen body awareness?
Having a strong or more mature body awareness, you are more aware of your body and its sensation, which means you can better listen to your body's needs and act accordingly. For example, you will notice when your body feels sensations like tension and stress, in which case you may want to avoid high impact exercises and give your body movements that will counterbalance these sensations. Or if you are feeling tightness in your hips and it feels challenging or uncomfortable to do squats with narrow feet, then you will naturally widen your stance and point your toes more out, so that you can perform the exercise pain free.
The main point here is that body awareness will show you when it's time to step back, take a break, or not over work yourself. This will help prevent injuries and give you better results in your training program. Therefore, at the beginning of each assessment with my clients, I always strive to, first,  help them build  a strong sensory motor body awareness by giving them constant feedback and monitoring closely every stage of their movement. And, if you are a trainer, you can also do that by giving instant cues that will help guide each person in the right direction. For example, do not just show somebody the exercise and how it needs to be done. Ask them to try to do it themselves and adjust them, with light touch in the correct form, so they can physically start memorizing what feels right.
And if you want to start improving your body awareness and sense of physical presence,so your body can start responding to what it wants and needs, then my recombination is that you start practicing some form of meditation. For example, the easiest and possibly most effective, if you are interested in also building your fitness, is breathing meditation. This type of meditation, primarily focuses on the sensations of breathing. And, as you can imagine, breathing is essential for everything we do in life and especially for being able to control your body, when under high stress. So starting, with 5 minutes per day  by sitting still and focusing only on your breath, will help you build up to that strong body awareness state that you need for living.