January 12, 2021
So you are a huge fitness fanatic, your life is and always will be about keeping that important temple of yours in the best shape possible. Staying healthy is on the top of your priority list, after all a person's health is the most important thing to take care of, without it what do we have?
Health and fitness are a big part of your life and you feel it is time to take it to the next level. You want to break into the magnificent world of leisure and build your gym.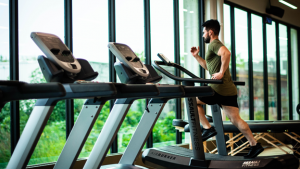 You want to spread your wisdom and share with the world your knowledge, helping others to stay fighting fit. You know that now more than ever, people all around the globe could benefit from taking on a regular exercise regime. You want to make your life all about spreading the word of health and fitness! With all the negativity on the planet today, you want to give people a place to go, where they can hash out the stresses of everyday life and release that pressure through the magic of a good workout
With so many severe health conditions and the outbreak of COVID19, you know that a regular workout could work wonders for the great population, boost their immune systems and help in alienating these nasty threats to our health. It is also proven to aid in maintaining mental health.
So…. Where Do I Start?
There are many elements you must take into account when planning to open and run your gym. It is all about making sure that you tick all boxes and appeal to the vast majority of potential customers.
Check Your Financial Position
Firstly It is paramount that when starting your own gym business that you have sufficient funds. Opening and running a commercial gym, is not going to be a cheap endeavor. You will spend well into a six-figure range, so it's crucial to ensure that your finances are in order.
Find the Ideal Location
Do your research on the areas you wish to open your gym. Make sure there is a gap in the local market, find out the potential of your business thriving in these locations, are there already gyms nearby? Be smart and choose a place where competitors are minimal or even non-existent.
Be Prepared, Meet Important Rules and Regulations
A gym can be a dangerous place, where accidents and injuries may occur. You must follow health and safety standards guidelines. This applies to both your customers and your members of staff. You do not want to get your new business off the ground to then be closed down due to being careless. Make sure to invest in business insurance and liability insurance, protect yourself and your business!
Invest in a Wide Range Of Equipment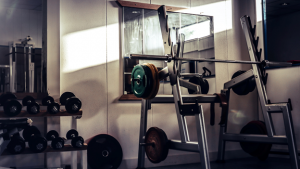 Every person who visits your gym will have different preferences when it comes to training methods and working out. Some may enjoy a blast on the power racks/cages, others might fancy some speed on the treadmill or maybe a little high-intensity training on the indoor cycling. Be sure to invest in a variety of equipment to suit everybody's individual needs at StrengthWarehouseUSA.com. You can find quality equipment, provide valued members with the tools to achieve their goals.
Hire the Correct Staff!
Employ staff that will attract new prospective clients. Hire people who have a passion for fitness, enthusiasm, and will draw in the crowds. Look for those who give off the right vibe and will ensure to successfully sell your image. Having personal trainers who possess the skills and knowledge will certainly provide your clients with confidence and reassurance. Also, think about recruiting staff who have the ideal physique, this will give clients the ambition to work towards getting the same result. The perfect sculpted body!
Advertise, Make Your Gym Known!
One of the best ways to make your gym a success and attract new custom is by marketing. Reach out to clients through the magic of the internet! Create a website with information on the services you offer, write blogs on everything fitness, use platforms such as Facebook, Instagram, and Snapchat. Attract a following by using the world of technology.
Opening your gym can be a total success, you get to live the dream and do what you are passionate about and love for a living, whilst also helping many people achieve their goals along the way. With many people now suffering the effects of illnesses due to being overweight or obese, more people are determined to shed those extra pounds, which also makes breaking out into the leisure business a great idea financially. The health and fitness industry has grown significantly over the past 10 years, the people of today are willing to spend their hard-earned cash on achieving for themselves a healthier and positive future.