January 11, 2021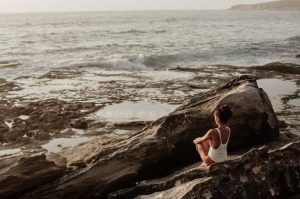 People who travel a lot, be it for professional or personal reasons, have a tough time staying fit or sticking to a fitness routine. Usually, it's work that keeps you away from your home for prolonged periods. The time spent aboard airplanes and buses leaves you with little time that you can spend exercising. But if you want to stay in the pink of health, it is still something that's very much possible. You need to remain dedicated and adequately plan your fitness regimen. A fitness regimen that is suited for people who frequently travel helps to stay fit and lets you significantly reduce the stress that the frequent journeys cause you. You can keep up your fitness regimen while always being on the move by observing the following tips:
Get Hold Of A Portable Home Gym
For people on the move, the amount of luggage they can keep with themselves is indeed quite limited. Accordingly, if you are going to be carrying around fitness equipment, it just has to be compact and portable. It needs to be small enough for storage under beds and inside closets. The beauty of portable gyms is that you can take them with you wherever you wish, making them the ideal fitness solution for frequent travelers. Ideally, you want something that you can set up and used in places with limited space like hotel rooms or even a gazebo in a park and your home like the home gym from Not One Rival. Let go of the pre-conception of giant, hulky exercising machines as these days there are plenty of small space-saving home gyms from which you can choose.
Try Fasting On Alternate Days
Two compelling reasons make intermittent fasting one of the best ways for frequent travelers to lose weight. The role of fasting in the good health of a person in terms of body movement is proved by research. It will help you to consume fewer calories that don't get burnt due to lack of exercise. Besides, it will also help balance blood sugar levels properly. Additionally, often it makes you sharper at work. The first thing to mention is that fasting is such an attractive option because it is simple and accessible. Anyone can do it without the need for any external tools or food. It does take a bit of self-restraint, but that is something you will soon get accustomed to once you begin to try it.
Another thing that works in its favor that you can skip meals. You can devote the time taken for the same and dedicate it to work for which, likely, you are traveling in the first place. The best fasting option is intermittent fasting or skipping meals for an optimum 16-24 hours.
Keep Essential Small Fitness Equipment And Dresses
Before you begin your trip, research the fitness facilities in or around the place you will stay. While you are packing, keep this in mind. Standard fitness equipment includes:
Exercise dresses
Athletic shoes
Jump ropes
Swimsuits
Resistance tubing
Headphones
Hand grips
Smartphone or tablet
Yoga mat
Stay Active While Traveling
Work travel often involves prolonged periods of remaining stationary. So, irrespective of whether the medium of travel is car or bus, airplanes or trains, it helps to keep active. Consider wearing walking or running shoes. It will help you do a bit of strolling instead of sitting down idle in situations like delays in flights. If it's going to be a long layover at an airport, enquire if they have a gym and use it. Suppose you are traveling on wheels; while on buses, take every opportunity to stretch and walk. If you are driving, do the same only more often as you control when you want to take a break. When you are traveling by trains, it will occasionally help you walk through the coaches or cars if they are connected.

Get Started On Your Fitness Tasks At The Soonest
Once you arrive at the destination, you have set out for its time to start staying fit. It's never too early to stay healthy during travel through exercise. Start by having a walk as soon as you find lodging. It will set the tone for the rest of the trip. It's incredible just how much it helps. Remember to check out your surroundings early and often by taking brisk walks if the facilities permit, setting a particular time when you will have your workout. Stick to it no matter what and treat it with no less importance than a business appointment.
Perhaps the advice and instruction provided in this article have been too spartan for your liking. Travel is often a strenuous activity that eats up a lot of your mental energy, leaving you stressed. While flying for long distances, there might be jet lag issues too or merely a change in your schedule. During such situations, listen to your body and change your workout routines accordingly. Travel can potentially disrupt both sleeping and eating, so it might not always be a good idea to remain spartan. Discretion is the better part of valor, you see!