January 5, 2021
Spending almost a year quarantined in your home can do a number on your physical health, which is why some people have already gotten used to working out at home. If you're one of these people, then you already know how monotonous home exercises can be, as you won't have a variety of equipment like the ones you'll find at the gym.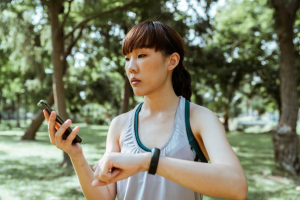 Luckily, you can now find a great number of innovative workout gadgets that can make exercising a more efficient, entertaining, and coordinated activity. Here are some of the best tools that you can make use of.
Muscle Stimulator
Recovering after a taxing exercise is crucial for your muscles. Since a lot of people don't pay attention to that fact, they'll often neglect to give their muscles time to recover, which will result in them being sore for a long while. You might also feel lasting pain and fatigue long after your exercise session. While muscle fatigue can go after a while, having your muscles under constant strain might put you at a risk of an injury. To avoid this, you can use a muscle stimulator, which is an excellent piece of equipment that can help soothe your muscles, particularly after difficult exercises. Muscle stimulators send electrical pulses to the affected muscles, which can help soothe them and effectively give you a shorter recovery time. Muscle stimulators can also be controlled with your smartphone, so they're really easy to use.
Running Watch
A running watch is a staple for any workout fanatic out there. Whether you prefer running outside or on a treadmill inside your house, a running watch should help you for a variety of reasons. The fitness specialists at Fitbug.com explain that these watches can help you by providing workout tips, track your progress, monitor your health (track the number of burned calories, record your heart rate, and whatnot), and also help you set up realistic goals. If you want to keep a close watch on your sleeping patterns, a good running watch should help you do so. Make sure that you get a new model that can connect to your smartphone so you can have more control over its key features.
WalkingPad
If there's anything that we've learned in 2020, it's that you can basically order anything and have it delivered right to your house. Workout gadget is no different; however, fitting them in there might cause a bit of a problem, especially if you're running short on space. Thus, getting a treadmill can be a difficult choice to make. Fortunately, there is a better alternative that won't eat much space: walking pads. This workout equipment is highly portable and also foldable (it usually has a 180-degree hinge), which means you can use it anywhere in your house then fold it back up when you're finished. Most walking pad designs are pretty small and compact, which means that you can fit them in any room in your house. Like all innovative workout equipment, they can be controlled with an app on your smartphone. They might also come with a remote with which you can change settings as you see fit.
Intelligent Fitness System
Home workout sessions can be more fun and productive with this innovative tool. Intelligent fitness systems offer interactive video exercises to help you stay on track with your fitness plan. They are also equipped with machine learning capabilities to optimize your workout experience.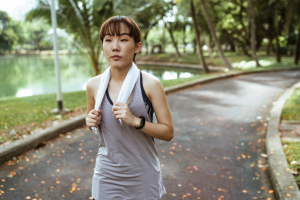 In addition to that, they are highly personalized to suit any fitness plan you add to them. Their compact and sleek design allows you to use it in whichever room you want at home, so you can even mount it to your wall, which will enable you to workout without taking up much space in your room.
Hydration Tracker
Staying hydrated isn't something that is commonly neglected by workout enthusiasts. Your body will already be alerted when your hydration levels drop significantly; however, you might still not be drinking enough water, something that can create a setback in your fitness plan and overall health. A smart fitness bottle is an excellent tool to acquire and integrate into your fitness gadget. Smart bottles can be auto-adjusted depending on your fitness level, gender, age, and fitness goals. It can also track the weather in your area and modify your hydration levels depending on all of these factors.
There are hundreds of innovative fitness tools that you can utilize; it's only a matter of choosing which ones that will go along with your fitness plan and goals. Make sure that you check out reviews for these products before making any purchase to guarantee that they'll fit your workout plans. You should also couple your workout plan with a healthy, well-balanced diet so that your efforts bear their fruits.