October 18, 2014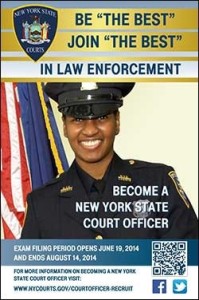 By Brett Cohen, Personal Trainer
Yep, this used to be me…From 1991-2005 I served as a New York State Court Officer.. It was a job that I was ultimately dissatisfied with. I never felt like I was contributing to the betterment of society..and I certainly didn't have a passion for what I was doing. I had a passion for fitness and helping others achieve their fitness goals.. so one day I said, "I don't want to do this anymore"..So in July of 2005 I resigned .
"I didn't just want to change my life, I wanted to change the lives of others."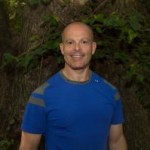 Today I am a highly skilled fitness professional with a proven track record of transforming lives – 15 years and counting. I began studying fitness and received my first certification as far back as 1999. While working as an officer I took on a part-time job as a trainer and it
became clear to me exactly what my life on this earth was for. To live life by giving back and showing others how they can live a life without limits.. When you change the way someone's body moves or looks you bring them up, you make them feel good about themselves, you give them joy…I already had a degree in education and I knew I just I just wanted to help someone..as many someone's as I could..
Getting to where I am today has been a slow building of skills and understanding of how the body works. Years and years of ongoing study, always increasing my knowledge of fitness, nutrition and coaching. Now I help others live a life without limits with skills that are forged in science, and honed with experience…
Today I am doing what I authentically love to do and what I authentically see as the most valuable thing I can offer with the knowledge and wisdom that I have..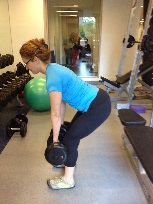 This is what a few of my clients are saying about their results:"Today was the first day I put on a bathing suit this season. I've honestly never looked as toned and lean as I look right now. I'm so satisfied! I couldn't havedone it without you–I will forever be grateful."-Dr. M. LaGratta (mom of 3!)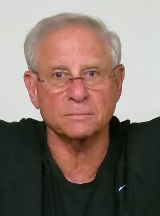 "At the age of 78 I wanted to reach my fitness limits so I could bring my game back to where it was 10 years ago. Within three months of your golf fitness training I have already shot a 77 twice and a 75! I couldn't have asked for more". –H. Cohen, (golfer)
If you're frustrated you're with your health and fitness isn't it time for a BIG change? There is not better time other than now.. And if you never start, you'll never reap the benefits..If you keep doing what you've always done, you'll always get the results you have right now.. You need to be willing to get help from those that know more than you do..Get good coached advice from someone that's been there, done that..Get a coach, follow the plan, because without a coach and a plan you will get lost..
YOU'LL ACCOMPLISH SO MUCH MORE IN LESS TIME IF YOU ACCEPT HELP FROM OTHERS.
Life is to be enjoyed on every level.. Choose to move freely without limitations and restrictions.. Choose to live a life without limits..that is the ultimate freedom of being alive..
"My service is one of the greatest expressions of who I am! And when I get a new client, I get the gift of sharing that expression with someone that's actually willing to receive it. There's nothing better than having a potential client say 'Yes' to themselves and to me by hiring me. It's an amazing feeling knowing how much their life is about to change. I can wait to help you Live a Life Without Limits"!
To schedule your complimentary consultation call: (917) 596-8485..CALL NOW.. What are you waiting for???
Thank you, Brett