January 17, 2021
Are you suffering from chronic pain that refuses to go away even after taking medications prescribed by a doctor? Were you involved in a car accident a few years ago and experience stifling back pain even today? For these and other unexplained pains in the back, neck, and shoulders, you need to take help from a qualified myotherapist in your area.
What is myotherapy?
Myotherapy is a complementary form of therapy that is recommended by doctors when a patient does not get relief from his symptoms of pain in the muscles and joints through modern medical treatment. A myotherapist is a professional who aims to bring relief to the patient by using his skills as a masseur and other important techniques to reduce muscular and joint pains. A myotherapist tries to increase the range of motion and flexibility for his patient to allow him to live a more productive and happier life.
The Origins of Myotherapy
Myotherapy is believed to have originated in 1976 through the efforts of Bonnie Prudden. The International Myotherapy Association credits Dr. Janet Travell and Dr. Hans Kraus for developing the basic techniques of myotherapy. Interestingly, Dr. Janet Travell was also the personal physician of American President John F. Kennedy. The name myotherapy comes from myofascial which is a kind of muscle dysfunction. Myofascia is thin fibrous sheets surrounding muscles. They also separate muscles. In the human body, ligaments and tendons are made of bundles of myofascia.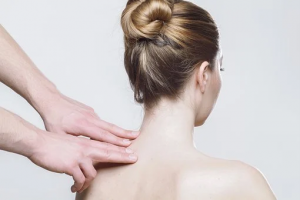 What Conditions Are Treated by a Myotherapist?
A qualified and experienced myotherapist treats many conditions for which modern medical science has no permanent cure for the patient. However, you need to consult a highly-sought myotherapy clinic in Melbourne to get your condition checked, analyzed, and treated properly. The following is a list of conditions in which treatment from myotherapists proves beneficial.
Lower back pain
Muscle soreness
Numbness in muscles and joints
Management of pain in fibromyalgia
Pain reduction in patients suffering from terminal ailments like cancer and multiple sclerosis
Pains arising out of incorrect postures
Sports injuries
Muscular stiffness in neck and shoulders
Rehabilitation after a major surgery
Migraines and tension headaches through massaging and manipulation of neck muscles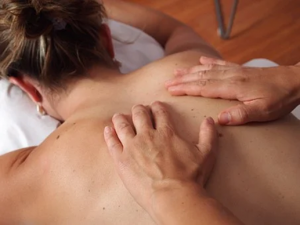 Various Techniques Under Myotherapy
Myotherapy is an umbrella term used to refer to a bundle of techniques used by a myotherapist to bring relief to his patient from the symptoms of pain.  It is a non-invasive kind of physical therapy that shares many techniques used by physical therapists. Some important techniques used by myotherapists on their patients are as follows.
Trigger point therapy– Pressure is applied directly by the myotherapist on the trigger points on muscles to bring relief from muscle pain
Myofascial Cupping Therapy– In this technique, the suction pressure is created on the skin with the help of glass cups
Dry Needling– As the name suggests, the myotherapist insert thin needles in the body of the patient to send signals to the nervous system to reduce muscle pain
Myotherapy has gained popularity in recent times because of its ability to bring relief to chronic pains and sports injuries without any side effects. If you are not getting the desired results in your condition from your doctor, it is a good idea to try this alternative form of therapy. You can have a more productive and stress-free life after receiving treatment from a myotherapist.